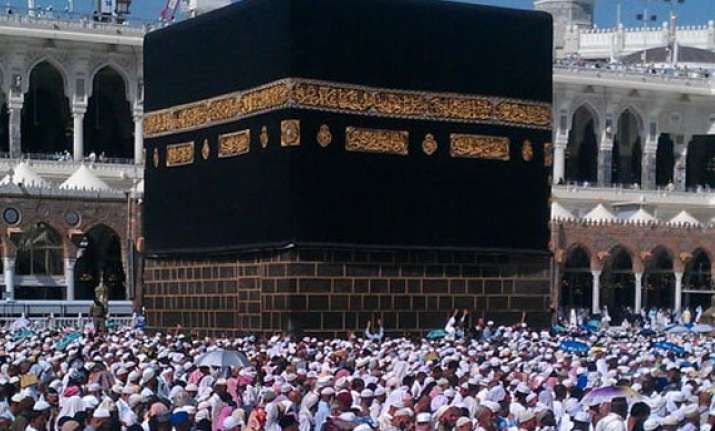 Dubai: An Indian man carried his 80-year-old father on his shoulders throughout the Haj rituals instead of using a wheelchair because he found it better and comfortable, a news report has revealed.
Mohammed Rasheed, who is in his 50s, said he could have brought a wheelchair to transport his father but could not find a better and more comfortable means of transport than his own shoulders.
"I could have pushed him on a wheelchair or a cart but my shoulders were more comfortable and convenient to him," he was quoted as saying by the Saudi Gazette.
Rasheed is his father's only son and his only support after his mother's death.
"I became more attached to my father especially after the death of my mother," he said.
He said his father used to carry him on his shoulders all the time when he was young and it was time he reciprocated in kind.
According to the report, Rasheed's father wished to perform Haj but his financial conditions did not permit him.
"When my father became 80, I decided to bring him to the Haj no matter what the expenses," he said. He also said many times in his dreams he saw his father performing Haj and he was carrying him on his shoulders.
"I made a solemn pledge that my father would not put his feet on the ground" he said.