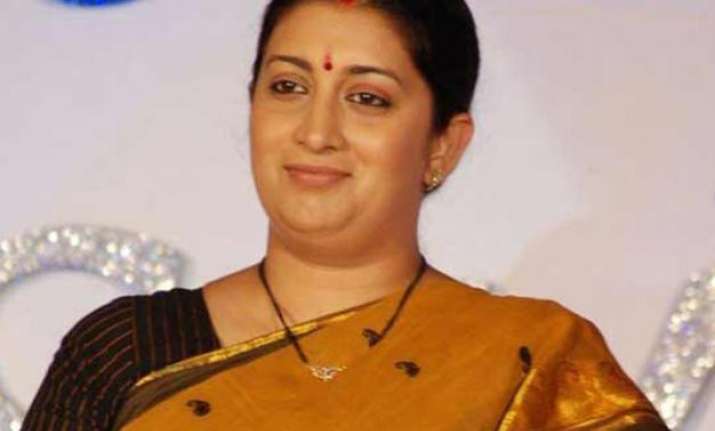 New Delhi: The government has appointed three new directors to the Indian Institutes of Technology in Ropar, Bhuwaneshwar and Patna, keeping out  the two names that had led to a dispute between HRD Minister Smriti Irani and nuclear scientist Anil Kakodkar.
The names of R V Raja Kumar, Pushpak Bhattacharya and Sarit Kumar Das have been cleared  as directors of IITs in Bhubaneswar, Patna and Ropar, respectively.
Also Read: HRD Ministry clears names of 3 IIT directors?
An order issued late evening said that the ministry appointed Pushpak Bhattacharya, a computer science professor of IIT Bombay, as the new director of IIT Patna. Sarit Kumar Das, professor of mechanical engineering at IIT Madras, will be the director of IIT Ropar and RV Rajakumar, an electronics professor from IIT Kharagpur, the new director of IIT Bhuwaneshwar.
Earlier, Chairman of IIT Bombay's board of governors, Anil Kakodar had skipped the meeting of the selection panel days after he had stirred a controversy by resigning from his post, unhappy over the selection process, though he later withdrew it.
Also Read: "IITs should be left alone, new selection process very casual", Anil Kakodkar
The interview on March 22 was called afresh after the Ministry had quashed an earlier selection process to appoint the new directors for the three IITs.
Kakodkar's resignation came in the wake of his differences with the HRD Ministry over selection of some IIT directors.
The search-cum-selection committees for the three directors' posts had nearly reached a consensus on the choices for IIT Patna and IIT Bhubaneswar, but there was no agreement on the director for IIT Ropar.