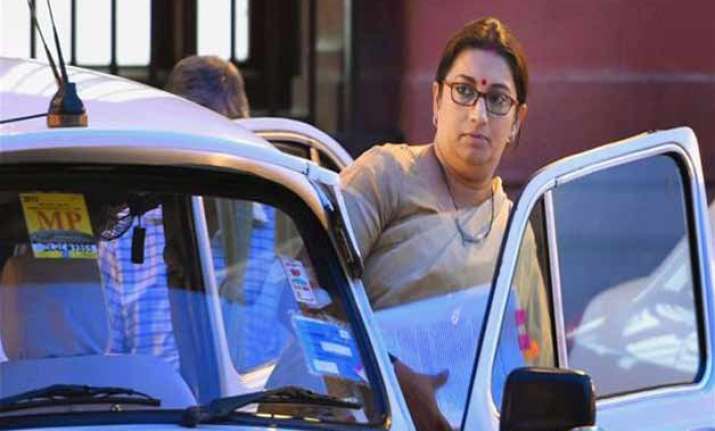 New Delhi: Names of Rajeev Sekhar, Sarit Kumar Das and Pushpak Bhattacharyya are understood to have been cleared by the HRD Ministry as the new directors of IITs in Ropar, Bhubaneswar and Patna respectively.
The Ministry, which held a marathon round of day-long selection process on March 22 and interviewed 36 IIT faculties for the three posts, zeroed on these three names, sources said.
Chairman of IIT Bombay's board of governors, Anil Kakodar had skipped the meeting of the selection panel days after he had stirred a controversy by resigning from his post, unhappy over the selection process, though he later withdrew it.
The interview on March 22 was called afresh after the Ministry had quashed an earlier selection process to appoint the new directors for the three IITs.
In case of IIT-Ropar, the names of Manoj Dutta of IIT- Delhi and Rajiv Sekhar of IIT-Kanpur was also doing rounds but sources said Sekhar's name was recommended.
Bhattacharyya is a professor of computer science and engineering at IIT-Bombay and Das is a professor of mechanical engineering in IIT-Madras. Sekhar is from IIT Jodhpur.
Meanwhile, sources said the Ministry is expected to finalise its stand soon on the director of IIT Delhi, R Shevgaonkar, whose resignation is yet to be accepted.
Shevgaonkar had resigned on December 22 amid controversy, seeking to be relieved by the first week of January. He has now served his mandatory notice of three months.
His resignation had stirred a controversy with more than two years of his tenure left as reports suggested that he was under pressure from the Ministry.