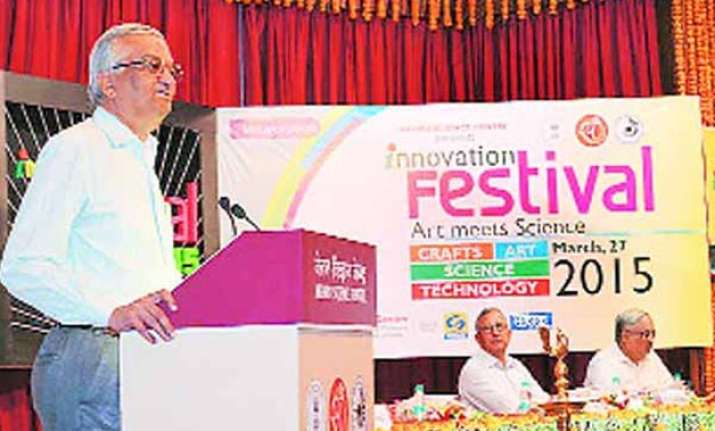 Mumbai: Nuclear scientist Anil Kakodkar, who resigned as Chairman of Board of governors of IIT-Bombay due to "disagreements" with HRD ministry a fortnight before, said on Friday that "IITs should be left alone".  He described the government's new selection process as "very casual".
He said, "IITs are institutions which have been established as centres of excellence. I think they should be left alone… The new selection process is very casual."
"The selection process of the directors of IITs has to be dealt with seriously. You cannot talk to 36 people in a day and make a selection. That is not right", he added while answering queries of reporters at the Nehru Science Centre innovation festival which he inaugurated in Worli, Mumbai.  
On March 18, Kakodkar had quit ahead of a crucial meeting of a selection committee to interview candidates for the post of director for three IITs of Patna, Bhubhaneshwar and Ropar. The meeting was chaired by Human Resource Minister Smriti Irani.
37 candidates were shortlisted for the director's job of these three IITs and out of them a dozen were called for interview by the committee on February 16.
While there was a consensus on choice of directors for IIT Patna and Bhubaneswar, there was no agreement on IIT Ropar.
The process involving 12 candidates was later cancelled and all 37 in the original shortlist were called for a new round of interviews starting from March 22. Kakodkar gave it a miss saying he had "prior engagements".
As per an Indian express report, when Kakodkar was asked by reporters whether he resigned because he was upset about ministry's interference in the selection process, he said, "I resigned because my term is about to get over and also the last meeting of the IIT-Bombay's board of governors is over. I, therefore, wanted to step down. "
After his resignation, the HRD minister reached out to him after which he agreed to stay on. His resignation was not accepted by the ministry and he agreed to continue with his tenure which would officially end in May.