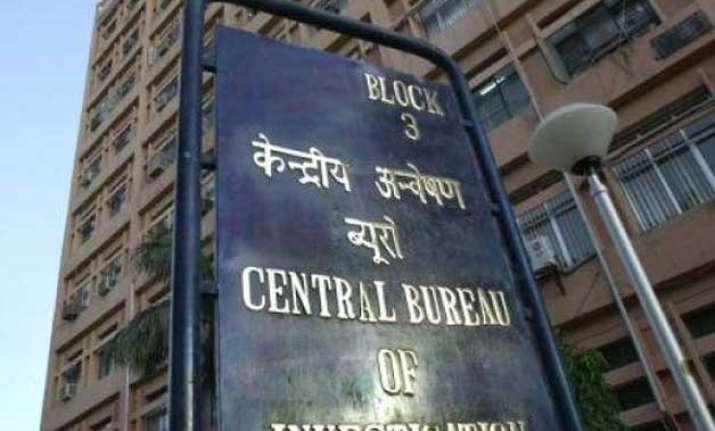 New Delhi: The sensational corporate espionage scandal is getting murkier with each passing day. The CBI has now revealed a stolen document it had intercepted during its ongoing probe.
The document, according to the central intelligence agency, is related to foreign direct investment in multi-brand retail sector.
Yesterday, the CBI had arrested a Finance Ministry official and another person while it conducted raids at two places in Mumbai and recovered several government files in its ongoing probe into the leakage of some documents of Finance and Corporate Affairs Ministries.
ALSO READ: Finance Ministry leak: More officials may be involved, says CBI
Ram Niwas, an assistant in the Foreign Investment Promotion Board (FIPB) under the ministry, was arrested along with Paresh Chimanlal Buddhadev, a partner in a private firm Chitale Associates.
Niwas was allegedly leaking confidential FIPB documents while Buddhadev was held on charges of obtaining the classified documents as well as destruction of evidence.
"Buddhadev was trying to destroy two sacks of documents from his office. Some of these documents have been recovered," said a CBI official.
Earlier in the day, the CBI had raided two places in Mumbai including the office of chartered accountant (CA) Mitesh J. Majithia and recovered several government files.
The CBI had on Thursday filed a case and raided eight places, including offices of various ministries and private establishments, in New Delhi and Mumbai, and arrested an under secretary from department of disinvestment and grievances Ashok Kumar Singh along with section officer of Economic Affairs Lala Ram Sharma from Delhi.
A chartered accountant Khemchand Gandhi was also arrested from Mumbai.
Singh and Sharma were on Friday produced before a special CBI court here, which remanded them to five days police custody. Gandhi, who was produced in a Mumbai court, was granted transit remand for three days.
The CBI booked them under charges of criminal conspiracy, theft and Prevention of Corruption Act.
"There were allegations that Gandhi had been procuring confidential government documents of ministry of finance and ministry of commerce pertaining to the foreign investment proposals and passing them to corporate groups," said a CBI official.
The official said Gandhi was allegedly procuring the confidential documents through courier and e-mail from some government officials, who were custodians of these documents and were initiating proposals.
"It was further alleged that money was being received by the accused officials in lieu of supply of the documents to Gandhi," the official said.
"We recovered the copies of proposals before the FIPB, minutes of meetings, internal noting of files stored in computers, laptops as well as mobile phones during search operations," the official added.
The CBI has also intercepted the copies of confidential official documents allegedly sent through courier from Delhi by the arrested government officials to Gandhi.
"Certain documents relating to properties acquired by the public servants are being scrutinised. The investigation has so far revealed an alleged nexus between the accused officials and Gandhi who was in regular touch with certain unknown persons of other departments," the official added.