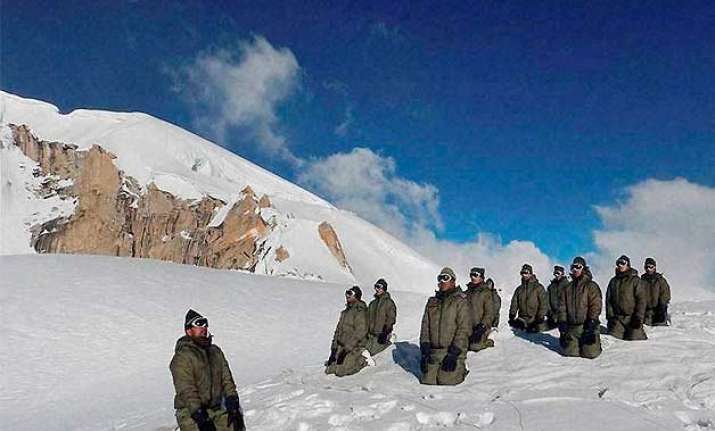 New Delhi: Armed forces personnel, Union Ministers and officials today observed the International Yoga Day by participating in yogic exercises in various parts of the country, including the ice-capped Siachen.  
The show-stealers were the soldiers doing yoga in full gear on the Siachen Glacier, the highest battlefield in the world at a height of 18,800 feet above sea level.
Dressed in special weather clothings, the soldiers performed the exercises at a temperature of minus four degrees Celsius.  While yogic sessions were carried out by Army units across the country including Kargil and Ladakh, similar camps were conducted across naval installations, as well as on Indian Navy ships deployed on the South China Sea.