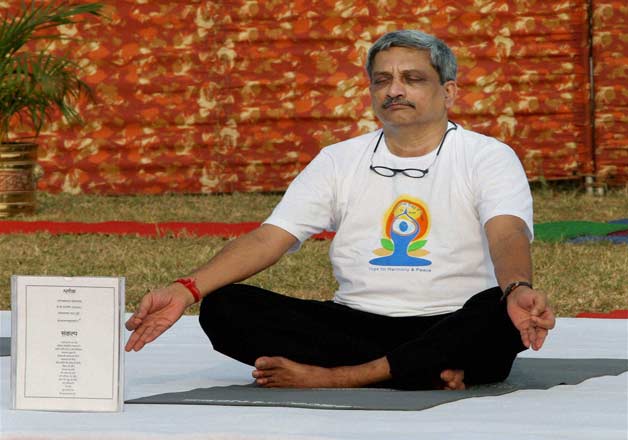 Civil Aviation Minister Ashok Gajapathi Raju performed several asanas at Visakhapatnam, while his Minister of State Mahesh Sharma took part in a yoga function in Noida.  Health Minister Jagat Prakash Nadda and Minister of State for Labour and Employment Bandaru Dattatreya took part in yogic exercises in Hyderabad.
Minister of State for Youth Affairs and Sports Sarbananda Sonowal presided over a yoga session in Guwahati, while Agriculture Minister Radha Mohan Singh took part in a mass exercise at Motihari in Bihar.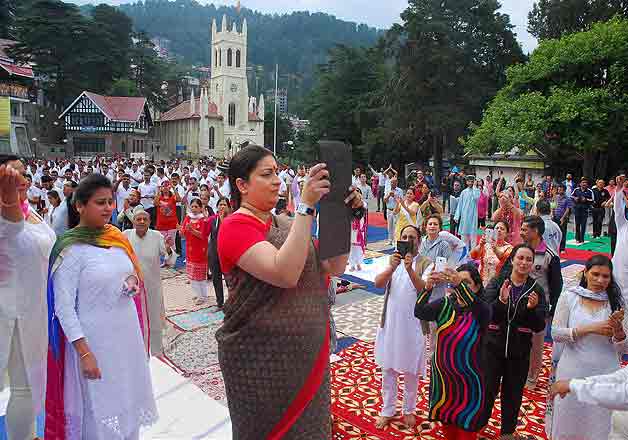 HRD Minister Smriti Irani joined yoga day celebrations in Shimla even as Minister of State for Minority Affairs Mukhtar Abbas Naqvi addressed a yoga event in Faridabad, saying linking yoga with religion was wrong.  Officials of several ministries participated in the celebrations in Rajpath here, while sessions were also organised in their offices here.
Railway employees participated in yoga sessions at diesel sheds, EMU car sheds and running rooms (rest rooms for railway drivers and guards) across the Northern zone.