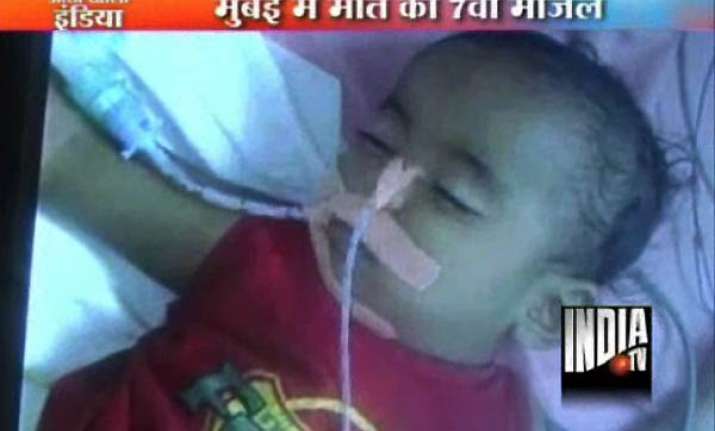 Mumbai, Jun 23 : Dhanashree, a 14-month-old girl walked up to the gallery railing on the seventh floor outside  Flat 706 of Raj Classic Society Building or Mira Road on Wednesday and died after a seven-hour-long battle by doctors at a local hospital, police said.

At the time of the mishap, the toddler's mother was busy in the kitchen. She came to know about her daughter's death when people  on the ground floor shouted on seeing the toddler lying on the ground dead.

The toddler was rushed to Tunga hospital, where the doctors tried hard to save her life, but could not.