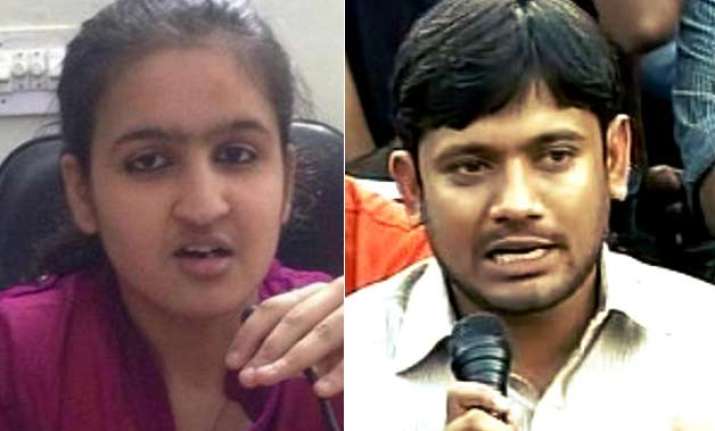 New Delhi: JNUSU president Kanhaiya Kumar, who is facing sedition charge, has finally responded to the open debate challenge from a 15-year-old girl from Ludhiana.
"A girl wants to debate me... I want to know why she wants to debate me. My congratulations are with her… and she should debate the US Presidential candidates during the elections. I am a very small stature man, my best wishes are with her," he said.
Jhanvi Behal, a class 10 student, had challenged Kanhaiya for an open debate on freedom of expression after he justified his actions in the JNU campus and criticised the police action against him.
The girl, who was awarded for her contribution to 'Swachh Bharat Abhiyan' this Republic Day, had lambasted Kanhaiya saying it is very easy to scorn at someone by sitting at home. "What Kanhaiya said about Prime Minister Narendra Modi wasn't appreciable at all. Instead of criticising our elected Prime Minister, he should have something on those who raised anti-national slogans in the campus. I invite him for an open debate."
Jhanvi has received a lot of attention on social media since she challenged Kanhaiya for an open debate about a week ago.
Meanwhile, students of JNU, who were debarred from performing academic activities for taking part in anti-India event on February 9 on campus, were yesterday informed that they could resume their studies. The decision was revealed soon after the high-level inquiry committee, that was formed to look into matter, submitted its findings to the Vice Chancellor.