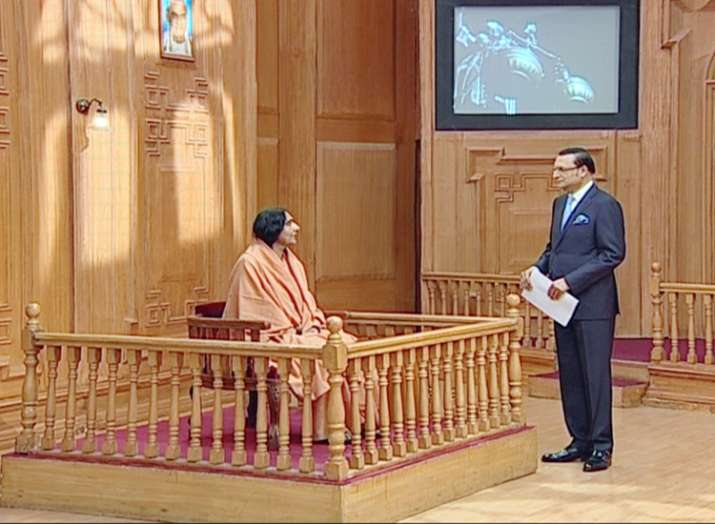 Ram Janmabhoomi movement leader Sadhvi Ritambhara said that the government should bring in legislation to construct Ram Temple in Ayodhya.
Replying to questions of India TV Chairman and Editor-in-Chief Rajat Sharma in his show "Aap Ki Adalat", Sadhvi Ritambhara said that it is the precise time to construct the Ayodhya Temple. "If Ram Temple is not constructed today, then when will it be", she said.
When Sadhvi Ritambhara was told that BJP president Amit Shah has said that the ordinance cannot be brought in view of the upcoming winter session of Parliament, the Sadhvi replied: "The government must bring the ordinance. A way has to be found out as to how to bring the ordinance. We are pressing for it. The government has the strength. Modi ji is ruling at the Centre and Yogi ji is ruling in UP. If a temple cannot be built now, when will it be built? We hope our demand will be met. If it is not met, the next step, whatever may be decided, will be taken."
WATCH VIDEO: