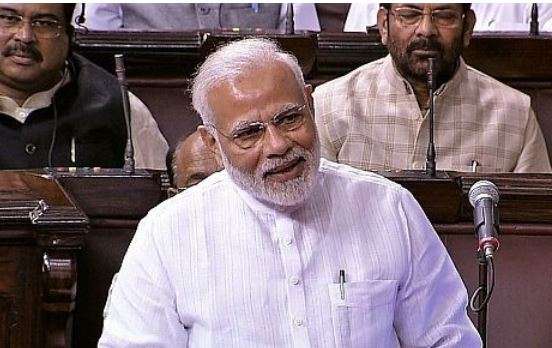 Prime Minister Narendra Modi on Thursday congratulated Harivansh Narayan Singh, on his election as Deputy Chairman of the Rajya Sabha.
Speaking in the Upper House, shortly after the election, PM said, "I congratulate Shri Harivansh Ji on being elected the Deputy Chairperson of the Rajya Sabha. An accomplished writer, journalist and active Parliamentarian, I am sure he will further enrich Parliamentary proceedings in his new role. My best wishes to him."
"I thank all the Rajya Sabha MPs who supported Shri Harivansh Ji. It is gladdening that he got support across party lines," PM Modi added.
Securing 125 votes, ruling NDA candidate and JD(U) member Singh was elected as the Deputy Chairman. His opponent, BK Hariprasad got 105 votes. The post of the deputy chairman for the Upper House was lying unoccupied since the retirement of P J Kurien on July 1.
On his part, Singh said that people have great hopes from Parliamentarians and they should lead by example. He urged them to follow Gandhian principles.
Journalist-turned-politician Singh added that country has different culture, traditions and under such circumstances the thinking has to be different.