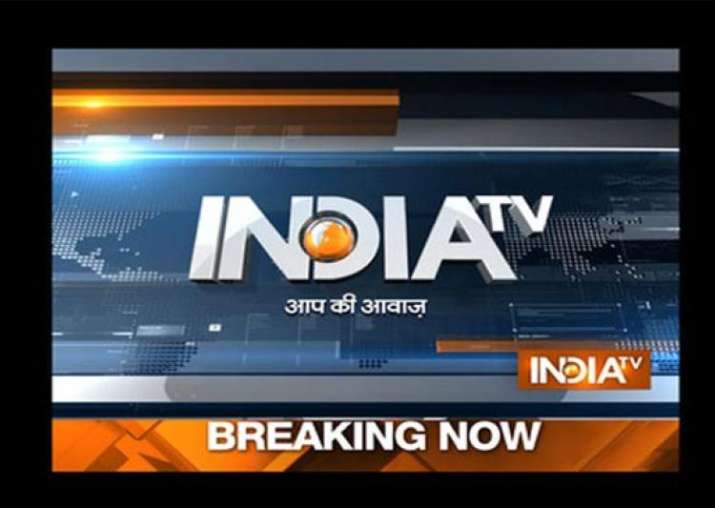 National News-
Blow to Congress as Rita Bahuguna Joshi joins BJP, says was hurt by Rahul Gandhi's comments on surgical strikes
In a major blow to the Congress party ahead of the Uttar Pradesh assembly polls, senior party leader Rita Bahuguna Joshi joined the Bharatiya Janata Party in presence of Amit Shah at party headquarters in New Delhi today. 
BJP MP Varun Gandhi 'honey-trapped and blackmailed', claims US-based whistleblower
In a sensational claim, US-based whistleblower C Edmonds Allen has said that BJP MP Varun Gandhi was "honey trapped and compromised" by the disgraced arms dealer Abhishek Verma who is currently out on bail.
JNU standoff: VC, other officials allowed to leave after 20 hour ordeal, campus remains tense
Jawaharlal Nehru University (JNU) Vice Chancellor and other senior officials were allowed to leave their offices after being 'confined' for nearly 20 hours as hundreds of students blocked the Administrative block at the campus in protest over missing student Najeeb Ahmed. 
Over 30 ceasefire violations by Pakistan since surgical strikes, Rajnath to take stock
Home minister Rajnath Singh will hold an internal security meeting in New Delhi today to take a stock of increasing ceasefire violations and infiltration attempts from across the Line of Control (LoC).
22 killed, several hurt in bus accident in Reasi, J&K
At least 22 people were killed and several others left injured when a bus they were travelling in fell into a gorge in Reasi area of Jammu and Kashmir today.
J&K government sacks 12 employees for 'anti-national activities'
The Jammu and Kashmir government has dismissed a dozen  employees from their services for their alleged involvement in anti-national activities.
International News-
Panama Papers: Pakistan Supreme Court issues notice to Nawaz Sharif, others
In signs of Nawaz Sharif being further cornered at his home turf on account of corruption allegations against him, Pakistan's Supreme Court (SC) on Thursday issued notices to the Prime Minister and others in relation to the Panama Leaks case.
Pakistan warns of taking legal action if India violates bilateral pacts including Indus Water Treaty
Pakistan today warned that it will take legal action if India breaches any of the bilateral pacts signed between the two countries.
Hillary Clinton beats Donald Trump in final presidential debate
Democratic nominee Hillary Clinton beat Republican rival Donald Trump 52 per cent to 39 per cent in Wednesday night's final presidential debate.
Business News-
At Rs 1.5 lakh crore, Mukesh Ambani's wealth equals Estonia's GDP; tops Forbes list
Chairman of Reliance Industries Ltd (RIL) Mukesh Ambani who has been named among India's 100 wealthiest big shots for the ninth sequential year has his fortune equivalent to Estonia's GDP, says Forbes India.
The big bank security breach: Did Yes Bank's ATM network compromise 32 lakh debit cards?
With reports of security breach at some ATMs forcing banks to block over 32 lakh debit cards, the Reserve Bank of India (RBI) intervened into the matter and asked banks to replace debit cards whose security is suspected to have been compromised.
Higher GST rate likely on oil, chicken; TV, ACs could get cheaper
The upcoming GST regime may see a higher levy on goods and commodities related to the common man likely to result in expanded assessments on kitchen staples, for example, eatable oils, flavors and chicken.
Entertainment News-
Breaking the stereotype: Dangal trailer shows why daughters are never to be under-estimated
Superstar Aaamir Khan is back on the silver screen as he releases the trailer of his much awaited movie of the year 'Dangal'.
Rajnath Singh has assured safe release of 'Ae Dil Hai Mushkil', say producers
Home Minister Rajnath Singh today met a delegation of eminent produceres led by Karan Johar seeking assurance for a trouble-free release of  his film 'Ae Dil Hai Mushkil'.
PHOTOS: Aishwarya, Anushka and Ranbir on the sets of The Kapil Sharma Show to promote ADHM
Days ahead of the release of Karan Johar's Ae Dil Hai Mushkil, the film's cast Aishwarya Rai Bachchan, Anushka Sharma and Ranbir Kapoor made a rock-solid appearance on The Kapil Sharma Show for promoting their film.
Sports News-
IND vs NZ 2nd ODI: India struggle as it chases 243-run target; Dhoni, Jadhav hold fort
Chasing a target of 243 runs against New Zealand in the second One Day International at Delhi's Ferozshah Kotla stadium, India looked to struggle after losing four wickets for 73 runs. 
Denmark Open: Shuttler PV Sindhu beats China's He Bingjiao to enter round two
Olympic silver medallist PV Sindhu cruised into the second round of Denmark Open after registering an easy win over China's He Bingjiao
'Twitter King' Virender Sehwag turns 38 today; Here's a look at some of his witty tweets
Former Indian explosive batsman Virender Sehwag, who loves trolling cricketers and fans in his own unique, witty way, turns 38 today.