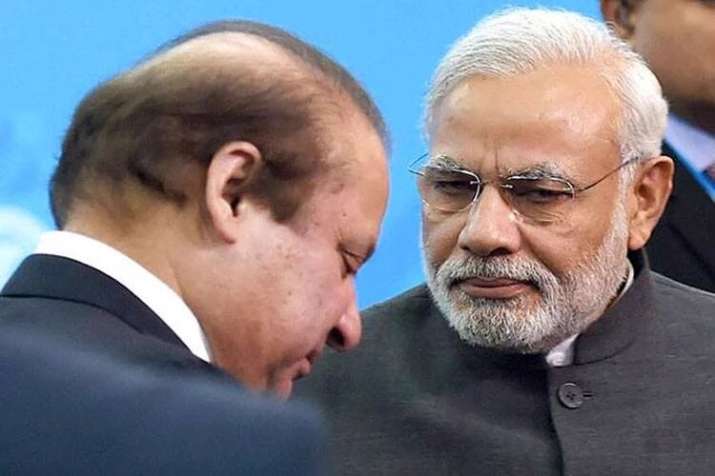 In a bold move, India launched surgical strikes on 10 terror launch pads and terror camps across the LoC on Wednesday night at PoK. Earlier today the DGMO Lt General Ranbir Singh confirmed about the attacks during a press conference saying that the operation killed terrorists who were planning to infiltrate the border.
As soon as news of this attack broke, citizens expressed their joy on micro blogging website Twitter. They congratulated the government for taking strict actions against Paksistan and the hashtag #ModiPunishesPak stayed a top trend. Netizens sung praises for Prime Minister Narendra Modi, saying that this move was highly required.
Tensions between the two countries had heightened after the attacks on Uri army base camp on 18th September which left 18 soldiers dead. Though, India had moved to declare Pakistan a terrorist state and started working towards isolating it on the global fora, these surgical strikes seemed to be something which made Indians joyous.
Speaking about the late night operation, Lt General Singh said that the launch pads were waiting to attack metros of the country. He added that there were no Indian casualties in it.
Expressing joy over the big operation that the army executed, Twitter saw content reactions.
Here are a few for you:
PM #ModiPunishesPak as #IndianArmy conducts major #SurgicalStrikes inside Paki terror camps. Pak shud know they r dealing wid a different PM

— Satish Upadhyay (@upadhyaysbjp) September 29, 2016
"If the deaf are to hear, the sound has to be very loud." - #ShaheedBhagatSingh #SurgicalStrikes #IndianArmy #LOC #ModiPunishesPak

— Kailash Vijayvargiya (@KailashOnline) September 29, 2016
Finally, India changes its gear from Defensive Mode to Offensive Mode under PM @narendramodi. Salute @adgpi #IndianArmy.Yes #ModiPunishesPak

— Anshul Saxena (@AskAnshul) September 29, 2016
There couldn't be any better tribute to Shaheed Bhagat Singh than these strikes by #IndianArmy at LoC on his b'day. #ModiPunishesPak

— Birender Singh (@ChBirenderSingh) September 29, 2016
#ModiPunishesPak
India strikes back, carries out #surgicalstrike on terror launch pads at LoC !!
This is a watershed moment for India pic.twitter.com/9nT4kPHsaa

— Aviator Anil Chopra (@Chopsyturvey) September 29, 2016
Strategic & Brave Turning Point For India,It Has Proved That Modi Has A Spine.PM Should Be Congratulated #IndiaStrikesBack #ModiPunishesPak

— Sir Ravindra Jadeja (@SirJadejaaaa) September 29, 2016
56"
Surgical strikes done ! #ModiPunishesPak

— Dr Shobha (@DrShobha) September 29, 2016
I am almost crying. Thank you @narendramodi ji for bringing these moments. #56Inch #ModiPunishesPak

— Rahul Kaushik (@kaushkrahul) September 29, 2016