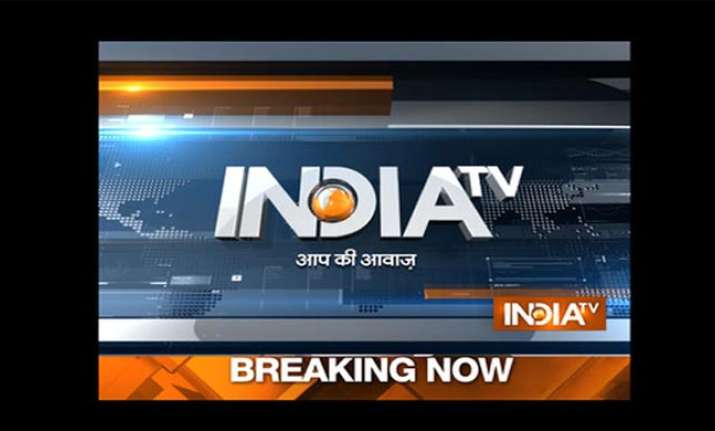 National News
Demonetisation a 'monumental management failure', 'organised loot': Manmohan Singh
Former Prime Minister Manmohan Singh today castigated the government and Prime Minister Narendra Modi over the demonetisation move, saying its implementation was a "monumental management failure" and a case of "organised loot and legalised plunder." 
Jaitley hits back at Manmohan Singh, says maximum black money generated under his rule
Finance Minister Arun Jaitley today hit back at former prime minister Manmohan Singh over his criticism of the government's move to demonitise high-denomination currency notes, saying his unhappiness was no surprise as 'maximum black money was generated' under his rule.
Govt considering move to extend exemption on old notes for essential services: sources
Huge crowds are being seen at petrol pumps across the country as the deadline to use demonetised Rs 500 and Rs 1,000 currency notes for emergency services and basic amenities including fuel and pharmacies ends tonight.
Govt extends exemption on toll charges at National Highways till December 2
The suspension of toll collection across the country at National Highways in the wake of demonetisation has been extended till December 2 midnight.
When SP lawmaker left PM Modi in splits during tense debate on demonetisation
After days of disruptions, proceedings in the Rajya Sabha began on Thursday as opposition's demand that Prime Minister Narendra Modi be present during debate on demonetisation was fulfilled.
International News
Car bomb attack kills 2, wounds 33 in southern Turkish city
At least two people were killed and 33 wounded in a car bomb attack on Thursday targeting a government building in the southern Turkish city of Adana, a senior cabinet official said.
Pakistan moves United Nations over LoC tension with India
In the midst of growing tensions between India and Pakistan along the Line of Control (LoC), Pakistan has requested the United Nations (UN) to intervene before the circumstance snowballs into a "full-fledged crisis".
Indian-Americans hail Donald Trump for picking Nikki Haley as US envoy to UN
Indian-American community in the US, cutting across party lines, has hailed President-elect Donald Trump for nominating Nikki Haley as US envoy to the United Nations.
Business News
Demonetisation: Govt tightens noose, Rs 21,000 cr deposits in Jan-Dhan accounts now under I-T scanner
The Income Tax department has flung into action after reports that Rs 21,000 crore was deposited into Jan-Dhan accounts, a development that is being viewed as a large scale attempt  to convert black money into white.
Demonetisation: New vehicles to be fitted with digital tag for cashless payments at toll plazas
In its effort to promote cashless transaction, the government has asked automobile manufacturers to provide a digital identity tag in all new vehicles, including cars, to enable electronic payment at all toll plazas and ensure seamless movement at check posts.
Airtel launches India's first payments bank with pilot project in Rajasthan
Bharti Airtel on Wednesday launched India's first live payments bank,  which would provide an interest of 7.25% per annum on deposits, with a pilot project in Rajasthan.
Entertainment News
These four wildcard entries are all set to raise the hotness level in Bigg Boss house
Evicted commoner Priyanka Jagga, who gave high TRP to the channel owing to her verbal fights with the celebrities, will now be back on the Bigg Boss show as a wildcard entry. She will be accompanied by three new faces Elene Kazan, Jason Shah and Sahil Anand.
Dear Zindagi releases tomorrow: Here's how the movie is expected to perform at box office
Alia Bhatt and Shah Rukh Khan starrer 'Dear Zindagi' will hit theatres tomorrow and trade experts are betting that the movie will earn around Rs 8 crore on first day. The movie is releasing in only 1100 screens Pan India, so according to trade experts this number seems good.
It's in genes: Salman shares 'shirtless' picture of Salim on his 81st birthday
Looks like going shirtless for the camera flows in the genes of Khan-daan. We all have seen how the Khan Brothers, Salman, Arbaaz and Sohail have taken their shirt off to flaunt their chiselled body. Seems they inherited this trait from father Salim Khan.
Sports News
India beat Malaysia 4-2 in Four Nations Invitational tournament
Team India registered its first win in the round robin encounter of the Four Nations Invitational tournament here on Thursday as the men's hockey team showed signs of improvement beating Malaysia 4-2.
Yuvraj Singh visits Parliament to invite PM Modi for his marriage. Will demonetisation affect his wedding?
Indian cricketer Yuvraj Singh is all set to tie the knot with model and actress Hazel Keech and preparations are in full swing. The star cricketer today visited the Parliament to invite dignitaries including Prime Minister Narendra Modi for his grand wedding to be held on November 29-30.
It's a boy! Former cricketer Sreesanth becomes father for the second time
Former cricketer Sreesanth has become father for the second time after his wife Bhuvneshwari Kumari gave birth to a baby boy on Wednesday morning.