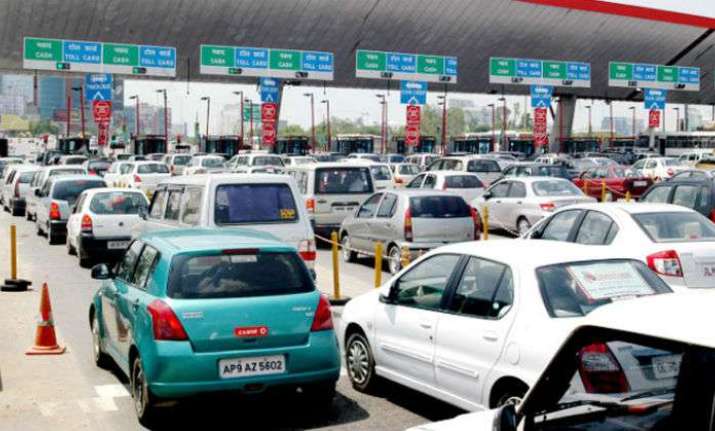 In its effort to promote cashless transaction, the government has asked automobile manufacturers to provide a digital identity tag in all new vehicles, including cars, to enable electronic payment at all toll plazas and ensure seamless movement at check posts.
"So, As far as toll plazas are concerned, the ministry of road, transport and highways is advising vehicle manufacturers that in all new vehicles, the manufacturers must provide Radio-Frequency Identification (RFID) facility," Economic affairs secretary Shaktikanta Das told reporters here on Wednesday.
One of the objectives behind Prime Minister Narenda Modi's surprise announcement earlier this month to ban old 500 and 1000 rupee notes was to move towards a cashless digital economy.
In a nation where a majority of consumers still deal in cash, the government is pushing for electronic transactions to improve transparency and weed out black money.
The RFID tag ensures that vehicles can pass the electronic toll collection booth without stopping as the toll amount is deducted from the RFID card. The toll amount is deducted from the RFID card. Those tags could be recharged for future use.
Das said the provision of Electronics Product Code Global Incorporated (EPCG)-compliant RFID facility in all new vehicles will ensure payment of toll digitally and also avoid the waiting time, and the vehicles will move seamlessly without having to wait at check posts.
"This will improve the functioning of toll plaza, digital payments," Das said.
In view of the crunch in availability of lower denomination and new currency following the demonetisation move, the government has exempted all national highways from payment of toll till November 24 (rpt) November 24.
The secretary also said that all government offices have been asked to make payments to stakeholders, contractors and employees only via the digital mode.
"Government organisations, PSUs and other government authorities have been advised to use only digital payment methods such as internet banking, unified payment interface, cards, Aadhar-enabled payment systems to make payments to all stakeholders and their employees," he added.
Also, an option for payment through cards, digital banking, unified payment interface (UPI) and Aadhar-enabled payments will be provided at the point of disbursing of payment to various private agencies, contractors and private parties.
"In other words, the option of digital payments to private parties will be mandatorily provided. It will be an option that will be provided and instead of issuing a check or a demand draft, you can make payment through online transactions.
"All these measures are meant to promote digital penetration. It will help farmers in current Rabi season to ensure normal Rabi crops on the back of a good monsoon," he added.
In view of the cash crunch following demonetisation, the government has exempted all national highways from toll payment till November 24.