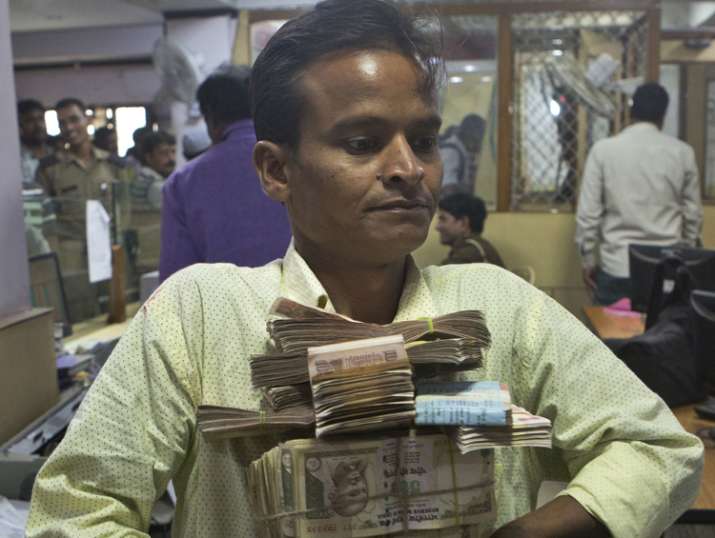 The Income Tax department has flung into action after reports that Rs 21,000 crore was deposited into Jan-Dhan accounts, a development that is being viewed as a large scale attempt  to convert black money into white. 
Around Rs 21,000 crore was deposited in Jan-Dhan accounts in West Bengal and Karnataka, Finance ministry sources said yesterday. 
Aimed at cutting corruption and middlemen inefficiencies, Prime Minister Narendra Modi's Jan Dhan scheme, launched in 2014, links impoverished communities with formal banking and offers direct transfers and benefits earmarked for the poor.  
Zero balance Jan Dhan accounts are meant for weaker sections and low-income groups to bring about comprehensive financial inclusion of all the households in the country. 
"We have asked for the two reports. One is specifically about deposits till midnight on November 8 and the second report is on cash deposited between November 10 and 14. All the cooperative banks have been told to file a daily report on cash deposits from November 15," a government source told Firstpost.
Since the announcement of the demonetisation policy a fortnight ago, the government has directed all public and private banks to detect and report potentially illegal and suspicious transactions that may flow through zero balance and Jan Dhan accounts that officials believe are the most favoured tools for black money hoarders to deposit large amounts of cash. 
The Income Tax directive on 'hiring bank accounts' to convert black money into white makes it harshly clear that both — the account holder and tenant — will be punished as per the new law introduced in the Prohibition of Benami Property Transaction Act, 1988.