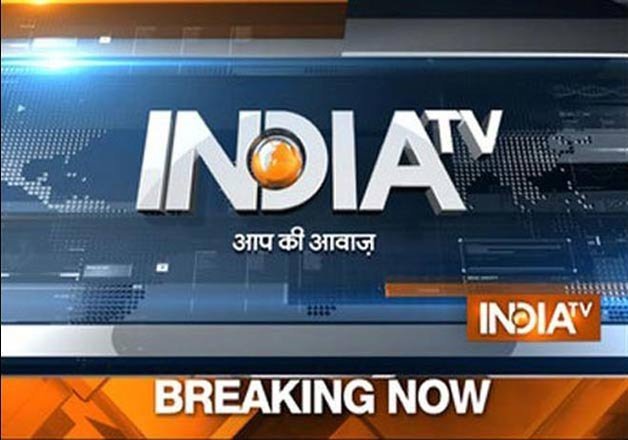 National News
SC refuses to stay hearing of cases challenging demonetisation in lower courts
The Supreme Court has refused to stay, for now, the petitions against demonetisation pending before different High Courts and subordinate courts. "It indicates the magnitude of the problem is serious. People are going to the High Courts for relief. This is a serious issue. Let them go," said a bench of Chief Justice T.S. Thakur and Justice Anil R.
Centre has not applied its mind properly: Kolkata HC on demonetisation
In a scathing comment on the troubles being faced by people following the Centre's move to demonetise Rs 500 and Rs 1,000 currency notes, the Kolkata High Court on Wednesday said that there was lack of homework on part of the government and that it had not put enough brain-work to facilitate easy implementation of the policy.
Don't use indelible ink in banks, EC tells government
The Election Commission has asked the Finance ministry not to use indelible ink in banks as it might create problems in states going to polls. In a letter written to the Finance ministry, the Election Commission has raised serious concern over banks using the indelible inks for exchanging notes of Rs 500 and Rs 1000 denominations.
Demonetisation: Delhi government directs private hospitals to accept cheques, drafts from patients
In wake of growing grievances of a few hospitals in the national capital not accepting cheques in payment, the Arvind Kejriwal-led Delhi government has issued strict guidelines to all private hospitals to acknowledge cheques, request drafts and online payments from patients.
'Blatant lies': Navy rubbishes Pakistan's claim that it 'stopped' Indian submarine from entering its waters
The Indian Navy today categorically denied the Pakistani Navy's claim that it had prevented an Indian submarine from entering its territorial water. Dubbing it as 'blatant lies', Navy spokesperson Captain DK Sharma said that the Indian Navy did not have any under water movement in the said waters as claimed by the Pakistani Navy.
Jayalalithaa still in ICU but her mental functions 'absolutely normal': Apollo Hospital
Apollo Hospitals today said that Tamil Nadu Chief Minister J Jayalalithaa is still in ICU to avoid any infection but added that her "mental functions are absolutely normal" and that she can leave for home as and when she wants to.
International News
After killing of seven Pakistani soldiers, Islamabad complains to UN about Indian troops 'escalating attacks on LoC'
Pakistan has told the United Nations (UN) that Indian troops launched artillery barrages last week in a "major escalation" of attacks on the Line of Control (LoC) threatening regional peace and security.
Barack Obama urges Donald Trump to 'stand up' to Russia
US President Barack Obama has warned Donald Trump he should be willing to stand up to Russia as president and also talked about his expectations for the president-elect's actions concerning key US policies and international commitments.
Mozambique: 73 killed, over 100 injured in fuel tanker blast
At least 73 people were killed and over 110 injured after a fuel tanker exploded in northern Mozambique as residents gathered around to buy fuel from the driver on Thursday. A truck driver from neighboring Malawi had turned off the main road to sell fuel to local residents, who were gathered around the vehicle when the fuel caught fire, according to Radio Mozambique.
Business News
Stern action against those allowing tax evaders to use their bank accounts, govt warns citizens
Issuing a stern warning to people allowing black money hoarders to use their bank accounts to deposit their ill-gotten wealth, the central government on Friday said that officials are keeping a firm eye on any such transactions, adding that the culprits will not be spared.
Demonetisation: Petrol pumps begin dispensing cash up to Rs 2,000 through cards
In a bid to ease the cash crunch being faced by people following the government's move to demonetise high-value currency notes, several petrol pumps across the country today began dispensing cash of up to Rs 2,000 through debit or credit cards swipe.
Demonetisation hits India's financial capital, businesses in Mumbai lose Rs 700 cr in 10 days
India's epicentre of financial activity Mumbai has been badly hit by the government's decision to demonetise Rs 500 and Rs 1,000 notes. Even after 10 days, several businesses in the city have failed to gain its 'lost' charm and run smoothly.
Entertainment News
Akshay's 'Toilet: Ek Prem Katha' might run in legal trouble for defying traditions of Mathura
Superstar Akshay Kumar starrer 'Toilet: Ek Prem Katha' may land itself in legal trouble for violating age old traditions of rural Mathura, said media reports. A lawyer Gokalesh Katara has, reportedly, threatened to take the movie to the court if it shows a marriage between residents of Nandgaon and Barsana.
Koffee with Karan: Katrina refuses to come on the show, Ranbir is the reason?
After Ranbir Kapoor and Ranveer Singh shot an episode of 'Koffee with Karan', it was being speculated that Ranbir's ex-flame Katrina Kaif will also be gracing the 'Koffe couch'. Now, as per the latest hearsay, the lady has courteously refused to make appearance on the show.
Sania's sister sangeet: Salman steals the show with impromptu performance on 'Yaara Oh Yaara'
Sania Mirza's sister Anam's sangeet, held yesterday, was a starry affair. Some prominent faces from Bollywood were seen having barrel of fun at the event. Centre of attention of the night was superstar Salman Khan. The actor stole the show with his crazy moves; one among them was Sunny Deol's signature step.
Sports News
Ind vs End 2nd Test Day 2: England (103/5) in deep trouble chasing 455 in first innings
Visitors England were in deep trouble after being reduced to 103 for five in their reply to India's 455 all out in the first innings at the end of second day's play of the second cricket Test at the ACA-VDCA Cricket Stadium in Visakhapatnam on Friday.
Olympics silver-medallist PV Sindhu beats He Bingjiao in China Open, reaches semifinals
Indian shuttler and Rio Olympics silver-medallist P V Sindhu has entered the semi-finals of the China Open vanquishing local favourite He Bingjiao at the USD 700,000 Super Series Premier event here on Friday.
South African cricketer Faf du Plessis charged with ball tampering: ICC
South African stand-in captain Faf du Plessis has been charged with ball tampering by the ICC. ICC chief executive David Richardson laid the charge on Friday, alleging du Plessis had breached the rules by changing the condition of the ball in the second Test against Australia in Hobart.