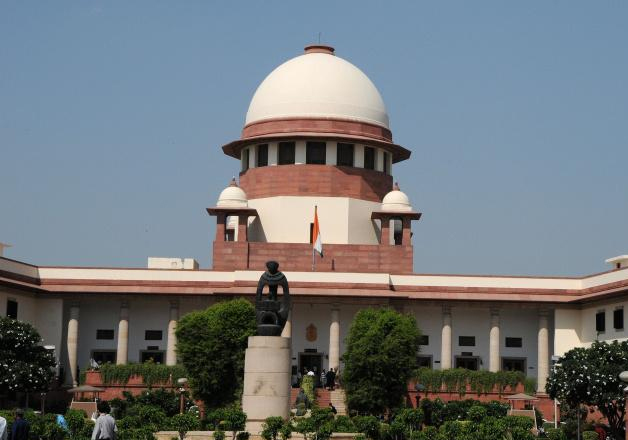 The Supreme Court has refused to stay, for now, the petitions against demonetisation pending before different High Courts and subordinate courts.
"It indicates the magnitude of the problem is serious. People are going to the High Courts for relief. This is a serious issue. Let them go," said a bench of Chief Justice T.S. Thakur and Justice Anil R. Dave as Attorney General Mukul Rohatgi urged the apex court to stay all such proceeding in High Courts and subordinate courts.
Rohtagi said the situation is being monitored at the highest-level everyday and things are getting sorted out. "Queues are getting shorter," he said.
The SC observed that the government had promised during the last hearing to increase withdrawal limit from Rs 4,500, but it has reduced it to Rs 2,000. "Why? Is there shortage of even Rs 100 notes," the SC bench asked.
Adjourning the matter for November 25, the court asked the Attorney General to move transfer petitions, which the court will consider.
The Centre had on November 8 demonetised Rs 500 and Rs 1,000 currency notes to what it said was curb black money and corruption.
The government on Thursday sought a Supreme Court stay on cases filed in different High Courts and subordinate courts across the country challenging the demonetisation of Rs 500 and 1,000 currency.
The Supreme Court agreed to list the application for Friday after Attorney General Mukul Rohatgi mentioned the matter for urgent hearing.
The government also sought an order to restrain the High Courts and subordinate courts from entertaining any petition challenging demonetisation.
The Centre urged the Supreme Court to pass an order that any challenge to the spiking of Rs 500 and Rs 1,000 notes could be taken up only by the apex court.
Pointing out that some petitions filed before different courts, including High Courts, have since been dismissed, the Centre's plea pointed to petitions before High Courts of Kerala, Andhra Pradesh, Karnataka, Bombay and Gujarat.
One petition is pending before a civil court in Mumbai.
The government said it had demonetised Rs 500 and Rs 1,000 notes after following due procedure as prescribed under law.
The Supreme Court is a hearing four petitions -- two by Delhi-based lawyers Vivek Narayan Sharma and Sangam Lal Pandey -- and two by S. Muthukumar and Adil Alvi, who have questioned the justification for the demonetisation move and the procedure followed.
Hearing the four petitions on November 15, the apex court directed the Centre to list out the steps the government had taken to avoid hardships and inconvenience to the common man.
The next hearing is slated for November 25.
IANS