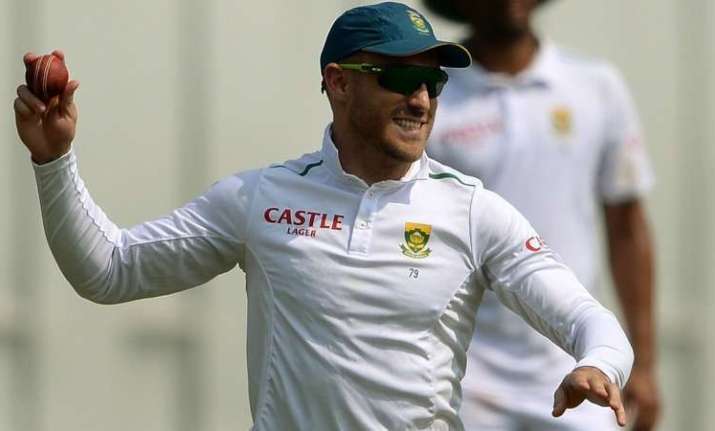 South African stand-in captain Faf du Plessis has been charged with ball tampering by the International Cricket Council (ICC).
ICC chief executive David Richardson laid the charge on Friday, alleging du Plessis had breached the rules by changing the condition of the ball in the second Test against Australia in Hobart.
"The alleged incident happened on Tuesday morning when TV footage appeared to show du Plessis applying saliva and residue from a mint or sweet – an artificial substance – to the ball in an attempt to change its condition," the ICC said in a statement.
"All level two breaches carry an imposition of a fine between 50 per cent  to 100 per cent of the applicable match fee and/or up to two suspension points, and three or four demerit points."
A day after South Africa took an unassailable 2-0 lead in the Test series in Australia by winning in Hobart, footage emerged showing Du Plessis with a white mint in his mouth.