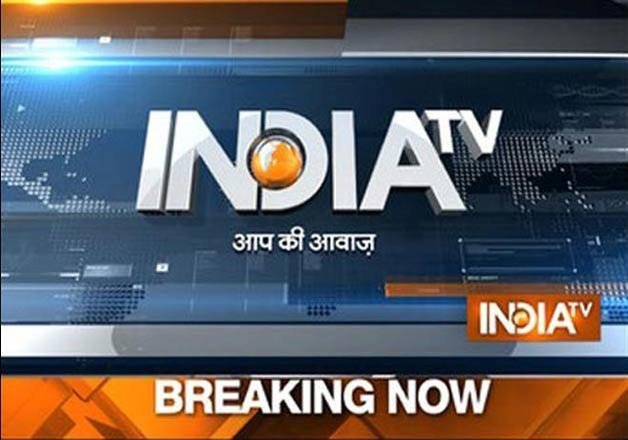 National News
Tamil Nadu CM Jayalalithaa 'completely recovered', says Apollo Hospital
Tamil Nadu Chief Minister J Jayalalithaa has recovered completely and is well aware of what is happening around her, Apollo Hospitals CMD Pratap Reddy siad today. "Jayalalithaa is well. She now asks and demands what she wants," Reddy said.
'OROP about justice, not money': Rahul Gandhi after meeting army veterans
Congress vice president Rahul Gandhi today met several ex-servicemen over proper implementation of the One Rank One Pension scheme following the suicide of ex-serviceman Ram Kishan Grewal and targeted Prime Minister Narendra Modi for misleading the country on the issue.
OROP row: Arun Jaitley junks opposition's charges, slams Congress, AAP for politicising ex-serviceman's suicide
Union Finance Minister Arun Jaitley today slammed the opposition parties for indulging in politics over the suicide of an ex-serviceman, allegedly for delay in the implementation of One Rank One Pension (OROP) scheme.
NGT slams Centre, AAP govt for failing to act on air pollution
The National Green Tribunal on Friday came down hard on the Centre and the Delhi government for not taking concrete steps to tackle the alarming air pollution level. The green court also asked them to immediately enforce a ban on diesel vehicles more than 10 years old from plying on roads in the national capital.
Ask Intelligence Bureau for proof, Kejriwal tells Delhi Police on judges' phone tapping claim
Delhi Chief Minister Arvind Kejriwal today asked the city police to approach the Intelligence Bureau to seek proof over his claim that phone calls of judges were being tapped. Kejriwal's reaction came in the wake of Delhi Police Commissioner Alok Kumar Verma requesting him to provide proof of the allegations he made recently.
International News
China denies incursion in Ladakh, says no 'unilateral action' to change LAC status quo
China today denied that its troops crossed over the Indian side in Demchok area in Ladakh region and stopped India's construction work on an irrigation canal. Chinese Foreign Ministry spokesperson Hua Chunying said that actions should not be taken by either side that may 'unilaterally change' the status quo of the Line of Actual Control (LAC).
UK announces new visa crackdown on non-EU nationals, to hit Indian IT professionals
The UK government has announced changes to immigration rules for non-European Union nationals. The new visa policy is likely to affect Indian professionals and IT companies, particularly those using the Intra-Company Transfer (ICT) visa. The change in norms is aimed at checking soaring immigration figures in the country.
China successfully launches world's most powerful rocket with aim of setting a permanent space station
China on Thursday successfully launched its most powerful heavy-lift rocket which is expected to be used in future space programmes like building a permanent space station and for Moon and Mars missions as the Communist giant seeks to become a major space power.
Cast ballot for Hillary to 'move history in right direction', Obama urges electorate
Outgoing US President today urged electorate to exercise their franchise in favour of Democratic presidential nominee Hillary Clinton to 'move history in right direction'.
Business News
Govt slaps Rs 6700 crore fine on Mukesh Ambani-promoted RIL for drawing ONGC's gas
The Indian government has ordered Mukesh Ambani-led Reliance Industries Ltd and its partners to pay a fine of about Rs 6700 crore (USD 1.55 billion) for drawing natural gas belonging to state-owned ONGC in the KG basin over the last seven years, a PTI report said.
Tata Sons appoints Padmanabhan as group HR head, three top executives quit
Following the ouster of Cyrus Mistry, Tata Sons on Friday announced major changes in their organisational structure, appointing S. Padmanabhan as group HR head, officials said, adding that three other top executives have resigned.
Tata Nano failed in every aspect, says Maruti Suzuki chairman R Bhargava
Tata Nano, the most hyped Indian car ever, failed because it did not meet aspirations of car customers "in totality" and not because of just one or two factors, Maruti Suzuki chairman R Bhargava said.
Delhi courts issue two NBWs against Vijay Mallya, says 'he has no intention to return to India'
A Delhi court has issued two non-bailable arrest warrants against beleaguered liquor baron Vijay Mallya on Friday in cases of an alleged violation of foreign exchange rules (FERA) and a 2012 cheque bounce case lodged by DIAL.
Entertainment News
Tubelight heartache: SRK not to play cameo in Salman Khan's movie, confirms Kabir Khan
Salman Khan's upcoming movie, 'Tubelight' created curiosity amongst audience for numerous reasons one of them being speculations that Shah Rukh Khan will be seen in a cameo in this Kabir Khan's directorial. But, Kabir Khan himself has refuted these rumours.
'Adventurous' Ranveer appointed Indian ambassador for Switzerland Tourism
Actor Ranveer Singh has been named the Indian ambassador for Switzerland Tourism. Interestingly, Ranveer's vacation to this beautiful place earlier this year and given his fans something to talk about. The pictures too had gone viral.
Everything will be over in half an hour: Pratyusha Banerjee's last words to boyfriend Rahul Raj Singh
As per the media reports, Pratyusha Banerjee, in this three-minute call, is lashing out at her beau and is accusing him of ruining her life. The 'Balika Vadhu' actress even reportedly told Rahul that she is going to end everything in next half an hour.
Sports News
Rohit Sharma may undergo surgery in London, could miss Australia series as well
Indian batsman Rohit Sharma, who will miss out on the Test series against England starting November 9 due to a thigh injury, might undergo surgery after consulting a specialist in London next week, effectively ruling him out of the four-Test rubber against Australia early next year.
BCCI expresses its inability to pay tour expenses of England cricket team
The Board of Control for Cricket in India (BCCI) has on Thursday informed the England Crcket Board (ECB) that visitors will not be granted the preset courtesies of a tour following the restrictions placed on the BCCI by the Supreme Court of India.
India-England series in jeopardy due to BCCI, says Lodha panel source
The India-England series could be in jeopardy because of BCCI President Anurag Thakur and secretary Ajay Shirke's stubborn attitude as they have not yet filed affidavits regarding the implementation of the reforms suggested by the Lodha Committee.