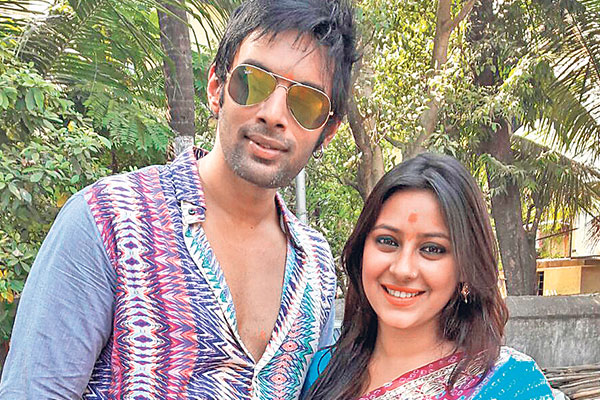 It's been eight months since television actress Pratyusha Banerjee committed suicide in her apartment. Pratyusha's suicide became a talk of the town after her parents and friends alleged that Banerjee's boyfriend Rahul Raj Singh forced her to take the drastic step.
Rahul was booked for abetment for suicide, however he pleaded not guilty and is currently out on bail. While the police is still probing Pratyusha's suicide case, the transcript of her last call has reportedly been disclosed, in which the actress is talking to Rahul.
As per the media reports, Pratyusha, in this three-minute call, is lashing out at her beau and is accusing him of ruining her life. The 'Balika Vadhu' actress even reportedly told Rahul that she is going to end everything in next half an hour.
 

"I had not come here to sell myself… I had come here to act… to work. And where are you putting me today.. Rahul, you have no idea how bad I am feeling right now", the 'Balika Vadhu' actress was reported saying.

 
Advocate Neeraj Gupta, who is fighting the Pratyusha's suicide case, asserted that this conversation between the actress and Rahul took place just before her death.
"In this conversation, it is very clear that she was forced into prostitution by Rahul, as later on in the same phone call she has used the word 'prostitution'", Neeraj was quoted saying.
The media reports suggests, that in her conversation later, Banerjee had also blamed Singh for tarnishing her image.
 

"You are selfish… you are spoiling my name. People are talking about me… my mom and dad are termed ghatiya", Pratyusha was quoted saying.

 
The 24 year old actress also reportedly stated, "Rahul, it's over. I am over. Mar gayi mein (I am dead)" on the call. After this Rahul is heard convincing her not to do anything drastic and reassures her that he will be back in half an hour.
However, the distressed lady reportedly responded saying "Everything will be over in half an hour".
Neeraj Gupta also criticized the police department for not conducting a proper investigation and will reportedly filing a reinvestigation application.
On the other hand, Rahul Raj Singh has claimed to be innocent throughout the investigation and said that her is being wrongly accused in the case by Pratyusha's parents.
Rahul even alleged that Pratyusha didn't share a good relation with her parents and that she used to complain about them to him quite often.