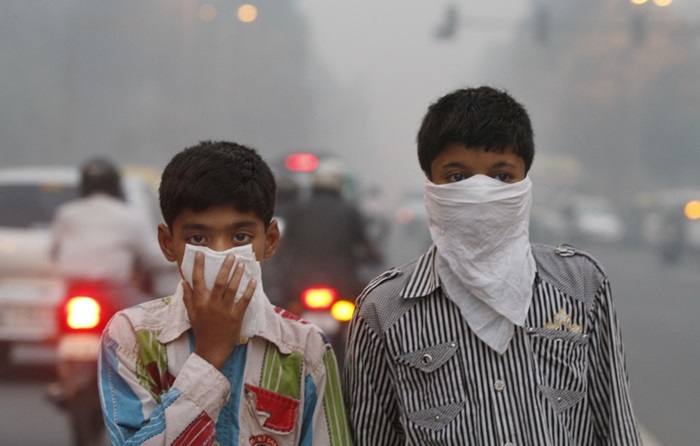 The National Green Tribunal on Friday came down hard on the Centre and the Delhi government for not taking concrete steps to tackle the alarming air pollution level. The green court also asked them to immediately enforce a ban on diesel vehicles more than 10 years old from plying on roads in the national capital.
Air pollution continues to be severe in Delhi with visibility on Thursday dropping to the second lowest recorded in at least 10 years for November.
On Thursday morning, the city's air quality index again went off the scale at 500+, a level it had reached a day after Diwali.
The Arvind Kejriwal-led Delhi government informed the NGT that the high air pollution the capital is witnessing is due to crop burning in Haryana, Punjab and Rajasthan.
The NGT had earlier ordered to phase out diesel vehicles more than 15 years old to bring down air pollution in Delhi, rated among the dirtiest capitals in the world.
In an affidavit filed on July 29, the Ministry of Heavy Industries told the NGT that its orders were in "contravention" of the Motor Vehicle Act.
"At present no legal provisions exist under which diesel vehicles that are more than 15 years old and are BS-I or BS-II compliant could be scrapped," it said.
Earlier this year, a division bench of the Delhi high court had directed Punjab, Haryana, Uttar Pradesh and Rajasthan to ensure that crop stubble is not burnt in the states. Although the states have failed to implement the court's order, no further measures have been taken.
(With PTI inputs)