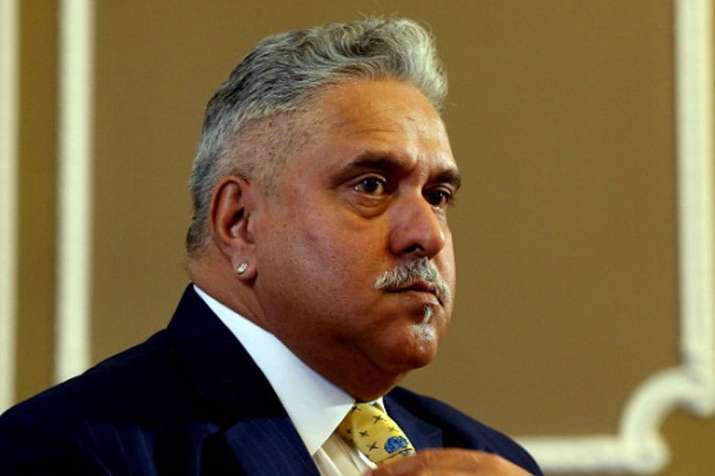 A Delhi court has issued two non-bailable arrest warrants against beleaguered liquor baron Vijay Mallya on Friday in cases of an alleged violation of foreign exchange rules (FERA) and a 2012 cheque bounce case lodged by DIAL.
Patiala House court, issuing a non-bailable warrant for allegedly evading summons in a case of FERA violation, said that "he has scant regard for the law of the land and has no intention to return to India".
"Mallya's claim that he wants to return to India but his passport has been revoked was malafide and abuse of process," the court said.
Chief Metropolitan Magistrate Sumit Dass issued a non-bailable warrant (NBW) against Mallya after he did not appear in the court for scheduled hearing. The court fixed the matter for December 22 for further hearing.
The court was hearing the final arguments in the 2000 case related to alleged violation by Mallya of provisions of the erstwhile Foreign Exchange Regulation Act (FERA) in arranging funds to advertise his company's liquor products abroad.
The Enforcement Directorate on October 4 told the court here that Mallya can obtain emergency travel document to visit India and can face a case of alleged violation of foreign exchange rules against him.
Mallya on September 9 sought exemption from personal appearance in court and said he is unable to return to the country and face trial in a case of alleged violation of foreign exchange rules as the Indian authorities had suspended his passport.
On July 9, the court asked Mallya to personally appear before it on September 9, after allowing the Enforcement Directorate (ED) plea to withdraw the exemption given to him from personal appearance in the case.
Mallya's counsel has moved a plea seeking exemption from his personal appearance and told the court that his client is living in London.
Earlier, the court had allowed the ED plea to seek recall of a court order that granted permanent exemption from appearance to Mallya, who faces money laundering charges in India.
According to the ED, Mallya allegedly paid $200,000 to a British firm for displaying the Kingfisher logo in the Formula One World Championships in London and some European countries in 1996, 1997 and 1998.
The agency had claimed that the money was allegedly paid without prior approval from the Reserve Bank of India, in violation of the FERA norms.
Mallya was summoned and tried in the case. He was granted exemption from personal appearance by the Delhi court on December 20, 2000.
In the other case of bounced cheque, Metropolitan Magistrate Sumeet Anand on August 6 issued the NBW, directing the Ministry of External Affairs to send it to Mallya as he is reportedly in London.
After Mallya failed to appear before the court on Friday, Magistrate Anand issued a fresh NBW against him and listed the matter for February 4, 2017, for further hearing.
Earlier, a trial court issued summons to Mallya after a complaint by Delhi International Airport Ltd, which operates Delhi's Indira Gandhi International (IGI) Airport, claiming that a cheque for Rs 1 crore issued by grounded Kingfisher Airlines (KFA) on February 22, 2012, was returned a month later with a "funds insufficient" remark.
DIAL had filed four cases in June 2012 against Mallya over the KFA's cheques totalling Rs 7.5 crore were not honoured by banks. 
The KFA had issued the cheques towards payment for services availed by it at the IGI Airport.