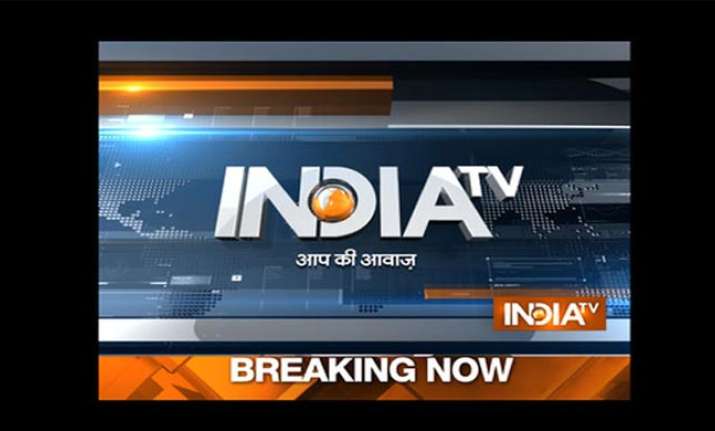 National News
Don't behave like Vijay Mallya, return to India: Delhi HC tells meat exporter Moin Qureshi
In a stern message to the controversial meat exporter Moin Qureshi who is presently in Dubai, the Delhi High Court today warned him not to behave like Vijay Mallya and return to India by mid-November for questioning in a money laundering case against him.
Narendra Modi govt is 'anti-Army', says Arvind Kejriwal
Aam Aadmi Party (AAP) supremo and Delhi Chief Minister Arvind Kejriwal today accused Narendra Modi-led union government of using Indian Army's sacrifices for political gains and termed it 'anti-Army'.
Allahabad High Court declares DND Flyway toll-free
In a huge relief to commuters in Delhi-NCR region, the Allahabad High Court on Wednesday declared the privately funded Delhi-Noida-Delhi (DND) Flyway as toll-free.
Law Commission writes to heads of political parties, seeks views on Uniform Civil Code
As the debate over uniform civil code grows intense, the Law Commission is widening its consultation on the contentious issue and has written to all national and state political parties asking them to share their views. 
India, New Zealand agree to expand security ties; PM Modi calls for greater economic engagement
There is need for greater economic engagement between India and New Zealand to effectively respond to growing uncertainties of global economy, Prime Minister Narendra Modi said on Wednesday as the two countries agreed to strengthen security & intelligence cooperation against terror and radicalisation including in cyber security. 
International News
Pakistan summons Indian envoy over 'ceasefire violations' along LoC
For the second day in a row, Pakistan today summoned India's Deputy High Commissioner and lodged a strong protest over alleged "unprovoked firing" by Indian forces along the Working Boundary and Line of Control. 
26/11: India not sending witnesses to testify in court, alleges Pak
India has not responded to Pakistan's request and reminders to send the 24 Indian witnesses in the 2008 Mumbai terror attacks case to testify in a Pakistani court.
Business News
'Shocked' Cyrus Mistry writes to Tata Sons, terms his removal as 'unparalleled in corporate history'
Cyrus P Mistry, whose tenure as chairman of Tata Sons board abruptly ended on Monday, has expressed shock at his ouster and dubbed the board's decision as "unparalleled in the annals of corporate history.
Nothing can be free forever, says Airtel; urges TRAI to look into Reliance Jio's offer
Country's largest telecom network operator Bharti Airtel today urged the Telecom Regulatory Authority of India (TRAI) to look into the free voice call offer announced by new 4G entrant Reliance Jio.
Entertainment News
Bigg Boss 10: Luxury budget task makes inmates angry, India-waale and celebs get into arguments
The second week of high-octane reality show Bigg Boss will witness more arguments than the first one and the luxury budget task seems to be adding more fuel to it. This week, the inmates have been given the task to wash clothes.
Shivaay vs Ae Dil Hai Mushkil: Who will emerge winner in this year's biggest clash?
Come Friday, two highly talked and awaited Bollywood movies will hit screens to fight for supremacy. The clash of 'Shivaay' and 'Ae Dil Hai Mushkil' has become a topic of keen interest over the months due to many reasons and it has now all boiled down to the D-day, the October 28. Both the movies have a lot at stake and the final numbers will contribute in a big way to their career.
Sports News
Ind vs NZ, 4th ODI: India restrict New Zealand to 260 for 7
Martin Guptill struck a fluent half-century but New Zealand failed to seize the momentum as Indian spinners did well to restrict them to a modest 260 for 7 in the penultimate ODI cricket match of the five-match series here today. 
Kabaddi player Rohit Chillar sent to jail in wife's death case
National-level Kabaddi player Rohit Chillar was today sent to 14-day judicial custody by a court in connection with death of his wife.