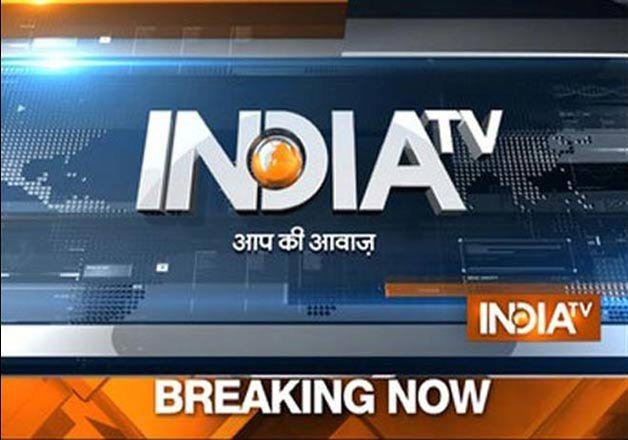 National News
Indian Army foils infiltration bid in Uri, at least 10 terrorists gunned down
Indian troops have gunned down at least ten terrorists in the Uri sector of Jammu & Kashmir, just two days after a ghastly terror attack at an army base saw 18 soldiers martyred. The firing is still on and there are reports of another seven militants still hidden.
In a snub to Akhilesh, Mulayam Singh Yadav appoints Amar Singh as SP's national general secretary
Mulayam Singh Yadav today appointed Amar Singh as the national general secretary of the party. Mulayam Singh Yadav, the national president of Samajwadi Party, has rehabilitated Amar Singh in the party a few months after he was sent to the upper house of the parliament.
Cauvery row: Blow to Karnataka govt as SC directs release of 6000 cusecs daily to TN for next seven days
The Supreme Court today directed Karnataka to release 6000 cusecs of Cauvery River water to neighbouring Tamil Nadu for next seven days, starting tomorrow. The court said that the state must abide by the order and fixed September 27 as next date of hearing.
PM Modi's constituency Varanasi among 27 new entrants in govt's Smart Cities list
Three Uttar Pradesh cities, including Prime Minister Narendra Modi's Lok Sabha constituency Varanasi have found place in the list of 27 cities for financing under the NDA government's flagship Smart City Mission, announced today. Agra and Kanpur are other two cities from the state that goes to polls next year. 
India successfully test fires long range surface-to-air missile 'Barak-8'
In further boost to its air defence capabilities, India today successfully test fired a new, long range surface-to-air missile from a defence base off Odisha coast. Barak-8, the long range surface-to-air missile, has been jointly developed by India and Israel. 
IAF's MiG-21 aircraft overshoots Srinagar airport's runway, pilot evacuated safely
A Mig-21 aircraft of Indian Air Force today overshot the runway of Srinagar airport while landing. The aircraft was damaged in the accident. However, the pilot was evacuated safely.
International News
Afghan President condemns Uri attack, extends support to India in 'fight against terror'
Afghanistan President Ashraf Ghani today called up Prime minister Narendra Modi and "strongly condemned" Uri attack that resulted in the death of 18 Indian soldiers. President Ghani also extended his country's full support to India as far as the fight against terror is concerned.
No traction for Pakistan's Kashmir propaganda as US, UK ignore Nawaz Sharif's plea
Pakistani Prime Minister Nawaz Sharif's frantic bid to internationalise the Kashmir issue ahead of annual UN General Assembly has found no traction as the international community – particularly the US  and UK – does not appear too keen to endorse Islamabad's views.
UN suspends all convoys in Syria after attack on aid trucks
A day after an airstrike hit a fleet of trucks carrying food to a rebel-held area near Aleppo, the United Nations today announced that it has suspended aid convoys in the war-torn nation.
Saudi plane isolated in Manila after pilot triggers false hijack alarm
Panic gripped airport officials and security forces after the flight crew of a Saudi Arabian Airlines plane mistakenly pressed a hijack warning button as it approached Manila's airport today, Philippine officials said.
Business News
Reliance Jio a tough competitor, ready to take them on, says Bharti Chairman Sunil Mittal
Speaking out for the first time since Mukesh Ambani's mega launch of Reliance Jio, Bharti Airtel Chairman Sunil Mittal accepted the new entrant as a tough competitor, but asserted that the company is well placed to take it on and that it has strongly executed its plans over the years.
Spectrum auction 2016: Jio leads the pack as 7 telcos deposit Rs. 14,653 crore earnest money
Leading telecom operators have deposited Rs. 14,653 crores as earnest money for the country's largest ever spectrum auction from October 1, with Reliance Jio alone submitting Rs. 6,500 crores.
Apple admits lapses, promises fix as iPhone 7 users complain of defects in Earpods
Apart from the issue of the hissing sound, another problem has been bothering the users of the newly-launched iPhone 7. When Apple's Earpods are connected with the device, the volume control dongle stops functioning, reports on Twitter suggested.
Entertainment News
Shoojit Sircar wants 'Pink' to be tax free
Last Friday's release 'Pink' has garnered appreciation from every nook and corner. Owing to these positive reviews that the movie has received, filmmaker Shoojit Sircar and producer of the movie, now wants it to be declared tax-free.
Death may have happened before 'staged' hanging: UK lab finds explosive details in Jiah Khan case
A fresh twist that has surfaced may change all that is known in the three years old suicide case of actress Jiah Khan. A British Forensic lab, in its report, has concluded that the suicide had been staged, reported a leading daily. The tests were conducted by Payne-James which was contacted by Jiah's mother Rabiya Khan.
Saif doesn't trust me when it comes to his diet, admits Kareena Kapoor
Bollywood actress Kareena Kapoor, who recently got candid about her pregnancy diet plan during a chat session with dietician Rujuta Diwekar, confessed that her hubby Saif Ali Khan doesn't trust her when it comes to the actor's health.
Sports News
Setback for India as Ishant Sharma ruled out of Kanpur Test against New Zealand due to Chikungunya
India suffered a major setback on Tuesday with the team's pace spearhead Ishant Sharma being ruled out of the squad ahead of the first test match against New Zealand in Kanpur on September 22. Ishant Sharma is recovering from chikungunya, a viral disease that is wreaking havoc in his home city of Delhi. 
Nike may soon stop sponsoring bats of top Indian cricketers; shuts 35 pc of stores
Oregon-based sports accessories major Nike, the official kit sponsor for the Indian cricket team, is believed to be reconsidering its strategy of sponsoring bats of top Indian cricketers. The American multinational, which had joined up with India back in 2005, may stop sponsoring players' bat as a measure to cut losses.
'India will be too strong for New Zealand', says Brett Lee
Former Australian pace battery Brett Lee feels India will be too strong a challenge for New Zealand in the upcoming three-match Test series, with the first match starting on September 22 in Kanpur.