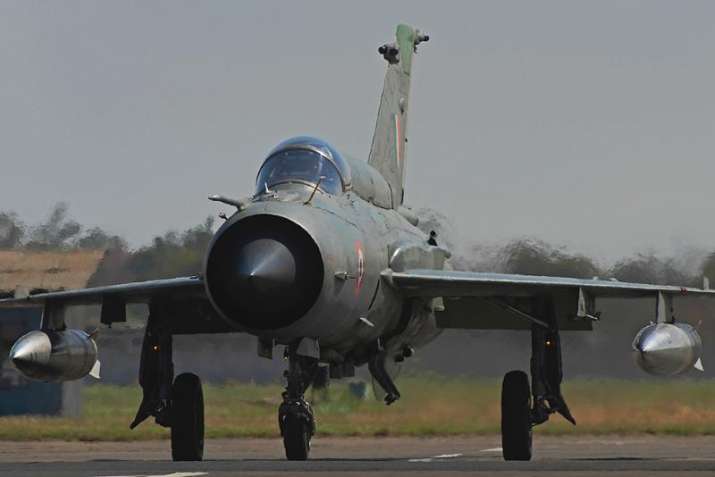 A Mig-21 aircraft of Indian Air Force today overshot the runway of Srinagar airport while landing.
The aircraft was damaged in the accident. However, the pilot was evacuated safely. 
The runway has been closed at the airport for the time being.  All  flight operations have also been cancelled for now. 
More details are awaited.
The Srinagar airport handles 560 flights a week. The flight operations were running smoothly at the airport following Eid celebrations in the state. 
On September 10, another MiG-21 fighter aircraft of the Indian Air Force (IAF) had crashed near Barmer in Rajasthan. Even at that time, both the pilots of the aircraft were ejected safely.