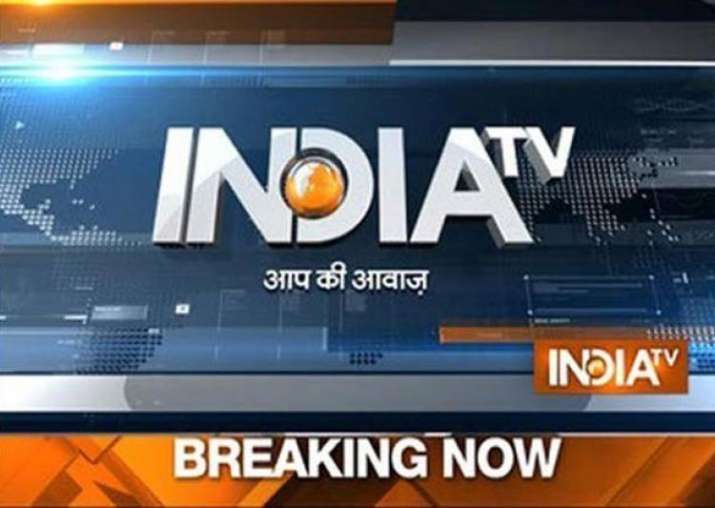 National News
Vacate PoK, discuss terror: FS Jaishankar's hard-hitting response to Pakistan's invite for talks on Kashmir
Rejecting outright Pakistan's invitation to talk on Kashmir as means to "scoring propaganda points at home", India has asked Islamabad to vacate PoK and discuss terrorism that "emanates from its soil." Read more
Mehbooba Mufti loses cool, ends press conference with Rajnath still seated
Jammu and Kashmir Chief Minister Mehbooba Mufti on Thursday lost her cool during a press conference she was addressing jointly with Home Minister Rajnath Singh when journalists grilled her on her role in dealing with the current unrest in the Kashmir Valley. Read more
Stand by every word I said: Rahul Gandhi on blaming RSS for Mahatma Gandhi's murder
Congress vice president Rahul Gandhi on Thursday dismissed suggestions that he had made a U-turn on RSS role in killing Mahatma and insisted that he stood by "every single word" said by him. Read more
Raj Thackeray's MNS openly defies SC ruling, hangs Dahi Handi at 49 feet in Thane
In clear violation of the Supreme Court order, a "dahi handi" in Mumbai's Thane has been strung up at 49 feet, against the prescribed limit of 20 feet in Mumbai's Thane. Read more
Govt downplays Scorpene data leak; nothing serious in nature, says Indian Navy
Barely a day after the massive leak of data related to India's Scorpene submarines created a massive stir, the Indian Navy has said that the data in the leaked report is hypothetical and do not pose any security compromise. Read more
Nirbhaya gangrape case: Convict Vinay Sharma attempts suicide in Tihar Jail
Vinay Sharma, one of the five adult convicts sentenced to death for the horrific rape and murder of Nirbhaya in Delhi on 16 December 2012, tried to commit suicide on Wednesday night in Tihar jail. Read more
International News
Italy earthquake death toll rises to 247, huge rescue operation underway
The death toll in 6.2 magnitude earthquake that hit the mountains in central Italy on Wednesday has climbed to 247 lwith several villages and towns being flattened. Read more
Pakistan seeks British support to book MQM chief Altaf Hussain for treason
Pakistan has approached the British government for taking legal actionst London-based Muttahida Qaumi Movement (MQM) chief Altaf Hussain for raising slogans and making provocative speeches against the country. Read more
John Kerry to visit India next week; strategic, business ties high on agenda
US Secretary of State John Kerry will visit India next week to co-chair strategic and commercial talks in New Delhi. Read more
Business News
IIT-Bombay blacklists 9 startups that backed out on job offers, names and shames them
Nine startup firms including financial technology start-up Cashcare Technologies have been blacklisted by the Indian Institute of Technology-Bombay (IIT-B) on Thursday from participating its up coming placements. Read more
US nominates Jim Yong Kim as World Bank president for 2nd term
The US nominated Jim Yong Kim to be the World Bank President for a second term on Thursday, saying he has "ably led" the global development lender's response to major crises and helped it focus on innovative ways to challenge issues like poverty and climate change. Read more
After Google, Facebook offers to bring WiFi service at railway stations in India
Google's initiative to build Wi-Fi internet infrastructure at railway stations has now caught Facebook's fancy, which has now approached Indian Railways offering to provide Wi-Fi access at Indian railway stations as well as to nearby villages. Read more
Entertainment News
Sushmita Sen knows the reason why Salman Khan hasn't married yet!
Superstar Salman Khan's Biwi No 1 co-star Sushmita Sen has come up with the perfect reply to why the 'Sultan' star hasn't got married yet. The former Miss Universe, who is often quizzed about her wedding plans, was recently asked about Salman Khan's single status at an event. Read more
Hrithik Roshan delays the shooting of 'Kaabil', causing a loss of Rs 12 lakh a day to Papa?
Hrithik Roshan, post the failure of his last release 'Mohenjo Daro', has now put the making of his upcoming movie 'Kaabil' on hold. Reportedly, the actor is not well and has been advised bed rest by the doctor. Read more
Sunny Leone refuses to lock lips with Rajneesh Duggal in 'Beimaan Love'! Here's why
Bollywood's sex siren Sunny Leone, known for her erotic image, created a buzz in tinselvile after she reportedly refused to lock lips on screen with co-star from upcoming movie 'Beimaan Love'. Read more
Sports News
India's ranking at stake as it takes on Windies in US T20s
India's ranking will be at stake if the team suffers a 0-2 defeat against two-time World champions West Indies and could slip to third position in the MRF Tyres ICC T20I Team Rankings. Read more
PV Sindhu readies for Superseries, says 'becoming World No.1 is ultimate goal'
After scripting history by becoming India's first shuttler to hand an Olympic silver medal, 21-year-old star shuttler Pusarla Venkata Sindhu has now set her eyes on the World Superseries, the only trophy missing from her cabinet. Read more
Terms and conditions apply: Sakshi Malik asks Virender Sehwag to meet her. He agrees only if…
Wrestler Sakshi Malik expressed her desire to meet former Indian cricketer Virender Sehwag on Twitter yesterday. The Nawab of Najafgarh on Thursday told the Olympic bronze medallist that he would love to meet her provided she fulfils one condition. Read more