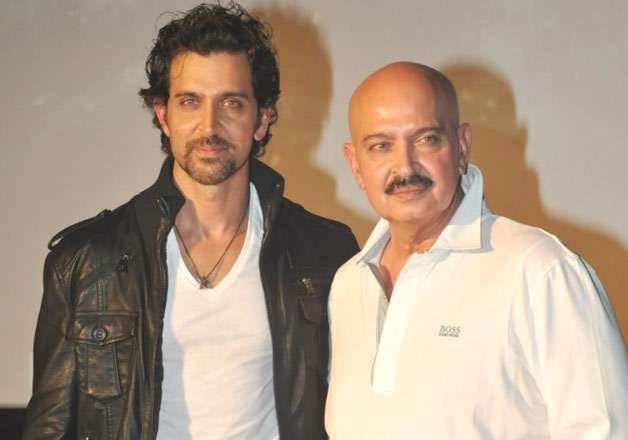 Hrithik Roshan, post the failure of his last release 'Mohenjo Daro', has now put the making of his upcoming movie 'Kaabil' on hold. Reportedly, the actor is not well and has been advised bed rest by the doctor.  
But is absence from the sets of 'Kaabil' is causing his father Rakesh Roshan a loss of Rs 12 lakhs per day.
Yes! It's true.
Hrithik is the lead actor of the Sanjay Gupta directorial which is being produced by his father Rakesh Roshan. His absence from the sets resulting in a hefty loss to Papa Rakesh.
If the media reports are to be believed, Hrithik remains absent from the sets for most of the days. In fact, recently, when people tried to reach him on his cell when he didn't turn up for the shoot, the actor reportedly didn't answer the call.
Reportedly, Hrithik Roshan has been down with viral fever currently. 'Kaabil' director Sanjay Gupta stated that his hectic schedule took a toll on his health. After aggressively promoting 'Mohenjo Daro', he straight away started shooting for 'Kaabil'.
It is expected that the 'Mohenjo Daro' actor will resume the shooting soon.
On the other hand, 'Kaabil' holds a lot of importance for Duggu, since his big comeback project 'Mohenjo Daro' has flunked at the box office.
'Kaabil' also starring Yami Gautam in the lead, is expected to release on January 26, 2017.