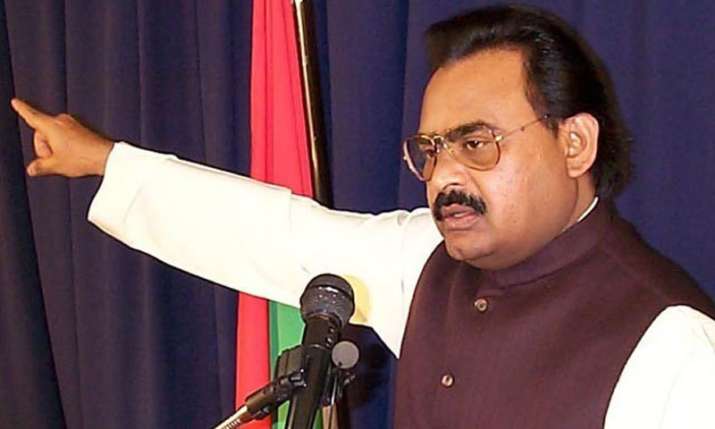 Pakistan has approached the British government for taking legal actionst London-based Muttahida Qaumi Movement (MQM) chief Altaf Hussain for raising slogans and making provocative speeches against the country.
The Pakistani govt has also accused Altaf Hussain of inciting party workers to attack offices of media houses.
According to a report in The Express Tribune, the Pakistani Government has approached the British authorities, including Scotland Yard, with all evidence of the seditious and incendiary speeches of the MQM chief so that legal action could be taken against him.
"We will use legal and constitutional options against the MQM chief and those who were involved in this act," Pakistan's Interior Minister Chaudhry Nisar Ali Khan was quoted as saying by the report.
"The London police told us that they are aware of it," he said.
Nisar Ali also said that  the government has all evidence of Hussain's involvement in money laundering and receiving funds from foreign countries.
"We are also assessing whether Monday's vitriolic was Altaf's personal decision or he had received directives from somewhere else," said Nisar.
A huge pile of cash was recovered from Altaf Hussain's residence and office in London in December 2012. He was arrested in June 2013 and released after questioning and was bailed six times since.