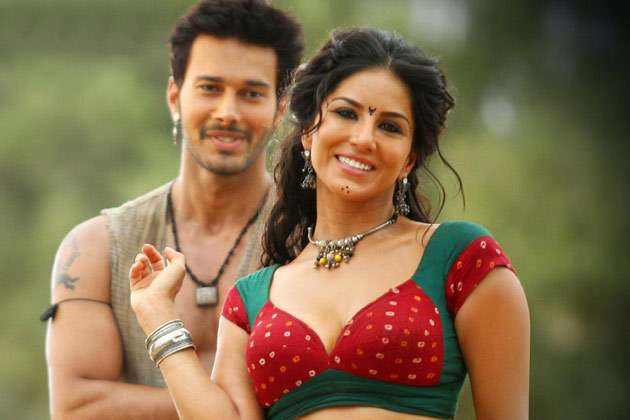 Bollywood's sex siren Sunny Leone, known for her erotic image, created a buzz in tinselvile after she reportedly refused to lock lips on screen with co-star from upcoming movie 'Beimaan Love'. Her decision is said to have stunned everyone but industry reports suggest Sunny has adopted "no kiss policy" in a bid to revamp her on screen image of sex bomb.
It's been a while when it was reported that the actress has added the no kissing clause in her agreement. However, Sunny rubbished the reports saying, "Who said I don't kiss on camera?"
So if the fresh reports turned out to be true, this would contradict Sunny's statement on her 'kissing policy'.
Sunny will be seen romancing Rajneesh Duggal in the erotic thriller; however, she has refrained to kiss the actor despite the demand of the script.
"Sunny has been gradually and gracefully working towards a completely erotica-free image. It started a year ago when in Leela, she refused love-making scenes with her co-star Mohit Ahlawat and insisted that her husband Daniel Weber be brought in as a body-double for Ahlawat. Sunny is far more comfortable with Rajneesh Duggal and has done intimate scenes with him in the past. But in Beimaan Love, she insisted on doing away with kissing scenes altogether," a source reportedly told an entertainment portal.
Directed by Rajeev Chaudhari, 'Beimaan Love' will also star Sunny Leone's real-life husband Daniel Weber.