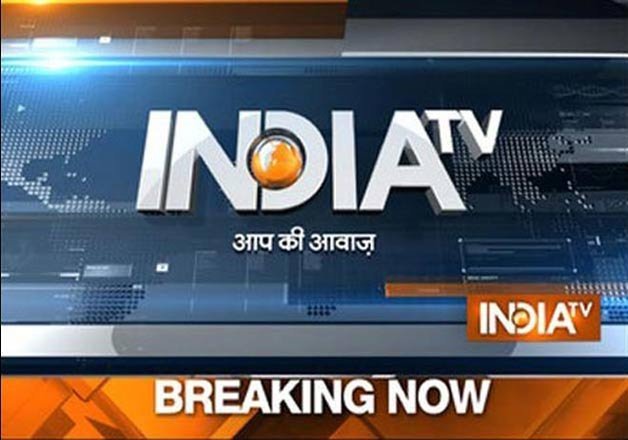 National News
Further relief for commuters as petrol price relaxed by Rs 1.42, diesel by Rs 2.01
Marking the third reduction in rates this month, price of petrol was today slashed by Rs 1.42 a litre and that of diesel by Rs 2.01 per litre on global cues. After the relaxation, which will come in effect from midnight, petrol in Delhi will cost Rs 61.09 per litre as compared to Rs 62.51 a litre currently, said Indian Oil Corp. Read More
Noida woman, minor daughter dragged from car and gangraped by bandits in UP's Bulandshahr
A woman and her minor daughter were allegedly dragged from their car and gangraped by a gang of bandits in Uttar Pradesh's Bulandshahar district, police said on Saturday. The incident happened on Friday near Dostpur village of the district. Read More
Manohar Parrikar takes swipe at Aamir's controversial remark, calls it 'arrogant'
Defence Minister Manohar Parrikar on Saturday slammed Bollywood superstar Aamir Khan without naming him and said the lesson should be taught to those who speaks against the country in the same way that an "actor" and an "online trading company" were taught. Read More
At least 5 killed in Thane building collapse
At least five persons were killed and ten others injured after a building collapsed in the powerloom town of Bhiwandi on Sunday morning amid heavy rains. The two-storey structure at Gaibi Nagar under Shanti Nagar police station limits in the town crashed at around 9.30 AM, Bhiwandi tehsildar Vaishali Lambate said. Read More
Lalu Yadav exerts power on Bihar govt, Nitish Kumar lifts ban on toddy
The Bihar government-led by Chief Minister Nitish Kumar has bowed under the pressure of his ally RJD chief Lalu Prasad Yadav and has lifted the ban on the sale and consumption of toddy in the state. Read More
Resolve to send over 200 athletes to Tokyo in 2020 Olympics, says PM Modi
Prime Minister Narendra Modi on Sunday said the country should start preparing for 2020 Tokyo Olympics and will send a contingent of over 200 players, up from this year's 119 athletes. Read More
International News
At least one dead in shooting incidents in Texas, multiple victims reported
At least one person was killed in incidents of multiple shootings in the Texas capital of Austin, local media reported on Sunday. An active shooter in the Texas capital left multiple victims, police said in a message on Twitter. The attack took place in the early hours of Sunday. Read More
Indian-origin former Singapore President SR Nathan suffers stroke, critical
Indian- origin Singapore's former President S.R. Nathan suffered a stroke on Sunday morning and is  in a critical condition in the ICU. 92-year-old Nathan was warded in the Intensive Care Unit of a Singapore General Hospital after he suffered a stroke early this morning, the Prime Ministers Office said in a statement. Read More
Donald Trump lashes out at Muslim parents of slain American soldier
Donald Trump today lashed out at the Muslim father of a fallen American soldier over remarks that the Republican presidential nominee has "sacrificed nothing" for the country, saying he created thousands of jobs and questioned whether his wife was even "allowed" to speak. Read More
Business News
'One nation one tax' will eliminate corruption, says Arun Jaitley on GST
Finance Minister Arun Jaitley on Saturday said that 'one nation, one tax' will reduce the taxation levels and will also help in eliminating corruption in the country. "This whole idea of one nation one tax is extremely important for India, in not only reducing the level of tax but also for providing an ease (of doing business) and eliminating any forms of corruption," he said. Read More
Couches to jet: Mallya assets to go under hammer for Rs 700 cr
As the lenders and tax authorities cool their heels for Vijay Mallya to return to India, they will put under hammer next month assets worth over Rs 700 crore of the embattled businessman's long-defunct Kingfisher Airlines.
First phase of Sebi's new enterprise portal goes live
Markets regulator Sebi has initiated the first phase of its new enterprise portal to facilitate accurate and timely dissemination of information to the watchdog's internal and external stakeholders. The new portal, which would replace the regulator's existing portal in a phased manner, went live on July 29 and is being developed by IT major Tech Mahindra.
Entertainment News
Are Bachchans angry with Aishwarya's cosy scenes with Ranbir Kapoor in 'Ae Dil Hai Muskhil'?
In Karan Johar's 'Ae Dil Hai Muskhil', Ranbir will be seen romancing both the ladies. Further, it was reported that Aish and Ranbir will also have some intimate scenes, which created more buzz around the movie. Read More
Wife meets girlfriend: Find out what happened when Pulkit's ex-wife Shweta bumped into Yami
Pulkit Samrat and Shweta Rohira's separation has turned out to be a really ugly one. The couple, who took the plunge against the wish of their parents, parted ways in less than one year of their marriage. Read More
Finally! Karishma Tanna reveals why she broke up with beau Upen Patel
Karishma Tanna and Upen Patel were one of the most adorable couples in the TV world. But now the cat is out of the bag as Karishma herself has spoken over the issue. In an interview to an entertainment portal, the lady revealed why she she broke up with beau Upen Patel. Read More
Sports News
India vs WI, 2nd Test: Ashwin's five-wicket haul, Rahul's 75 enable India seize control against West Indies
India dominated the first day of second Test against West Indies on Saturday as Ravichandran Ashwin continued to bamboozle the West Indies batsmen with another five-wicket haul while Lokesh Rahul scored an unbeaten half-century. Read More
Surprised that West Indies batted first: R Ashwin
India spinner R Ashwin said he was surprised with West Indies' decision to bat first on a sticky wicket, even as he returned with a five-wicket haul on the opening day to dismiss the hosts for a paltry 196 in the second cricket Test.
Adapting to conditions will be key for Sindhu in Rio
Adapting to the conditions in Rio and changing on-court strategy in match situation will be the key to success, according to ace Indian shuttler P V Sindhu, who is aiming to add an Olympic medal to the two World Championship bronze she has won.