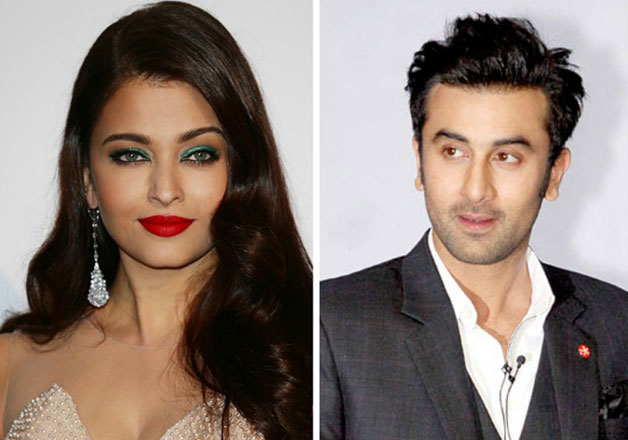 Karan Johar's 'Ae Dil Hai Muskhil' is one of the most anticipated movies of the year courtesy its unique star cast - Aishwarya Rai Bachchan, Ranbir Kapoor and Anushka Sharma.
In the movie, Ranbir will be seen romancing both the ladies. Further, it was reported that Aish and Ranbir will also have some intimate scenes, which created more buzz around the movie. However, the latest news related to the movie over the issue is not a good one.
As per a report published by a daily, Bachchan family is miffed with Aishwarya's cosy scenes with Ranbir in the movie. Notably, Aish didn't want to get intimate with RK in the movie but later gave in.
Karan Johar, reportedly, managed to convince Aish to do the kissing scene. It apparently is a one where both the stars lick chocolate off each other's body.
Ranveer being Ranveer answers what it was like partying with Deepika's ex Ranbir
But, this has not got down well with the Bachchans and they, reportedly, wanted the portions to be edited from the movie and have already conveyed it to KJO.
If these reports are to be believed, then it will not be the first time that the Bachchan family got angry with their bahu's onscreen intimacy with her co-star.
At the time of 'Dhoom 2', rumours were abounding that the passionate liplock between Hrithik Roshan and Aishwarya Rai Bachchan in the film has given jitters to the Bachchans. Later, she confessed that it was uncomfortable for her and she even got slapped with legal cases because of that.
Interestingly, the daily also quoted a source saying that there are no teeth in the rumours and that the Bachchans are professionals. They don't want to interfere in Aishwarya's work.
Ummm! We too hope that all is well between Aish and the Bachchan family. Stay tuned for more updates about the story.