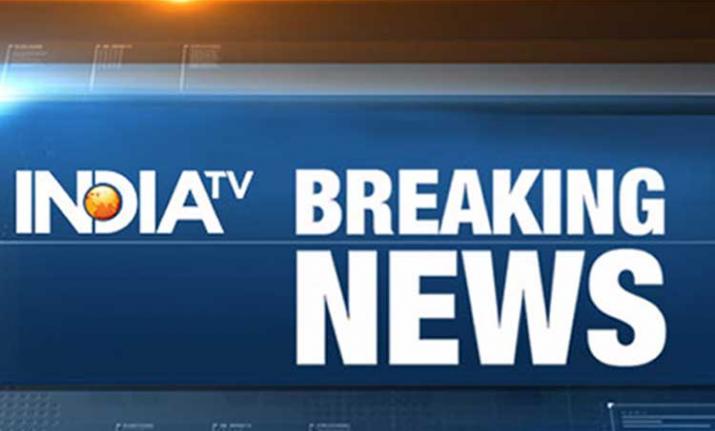 Twitter is buzzing with breaking news and news alerts from India and rest of the world. Here is the live coverage of all breaking alerts and latest updates from the micro-blogging site on one page:
 Breaking News of July 30:
6:18 pm: A Congress delegation meets Maharashtra Governor Vidyasagar Rao to submit their letter to the Guv requesting him to intervene in the matter of Maratha Reservation and ask the state government to expedite its efforts for providing 16% reservation to Maratha community.
6:17 pm: Muzaffarpur Shelter Home case: CBI has collected evidence from Bihar police in connection with the case. CBI had sent a special crime team from Patna to Muzaffarpur yesterday.
05:25 pm: Delhi: Two employees of a Nangloi-based firm shot at by unidentified assailants. The assailants fled the spot with Rs 40 lakh that the employees were going to deposit at SBI bank in Wazirpur
04:23 pm: A joint team of Central Bureau of Investigation (CBI) and Enforcement Directorate (ED) officials leaves for United Kingdom for ongoing legal case against fugitive businessman Vijay Mallya.
03:32 pm:  A Writ petition was filed before the Supreme Court seeking issuance of orders to impose a complete ban on the practice of Female Genital Mutilation throughout India & for making it a cognizable non-compoundable & non-bailable offence.
03:31 pm: Market wrap: Sensex scales new high, closes at 37470; Nifty ends at 11,312
03:30 pm: Shopian firing case: Supreme Court extends protection granted to Major Aditya in the case till August 21, while hearing a petition filed by Karamveer Singh's (father of Major Aditya).
03:25 pm: Delhi High Court has ordered to stop construction of high rise buildings around the Indira Gandhi International Airport, until further orders. The matter will be next heard on September 17.
02:55 pm: 36 women, children kidnapped by Islamic State during attacks on Syria's Sweida (reports AFP)
02:49 pm: Our demand is to convene a special assembly session on Maratha reservation issue. Our MLAs will meet the Chief Minister at 4.00 pm today: Shiv Sena chief Uddhav Thackeray (reports ANI)
02:42 pm: Court of Chief Metropolitan Magistrate in Tis Hazari adjourns hearing in Bofors bribery case till September 28 (reports ANI)
02:34 pm: National Green Tribunal (NGT) refuses to grant interim stay to Vedanta on Sterlite plant's closure, fixes August 9 as the next date of hearing (reports ANI)
02:15 pm: Wall at an under-construction site in Ahmedabad collapses, damages a car and a JCB. No injuries reported (reports ANI)
02:09 pm: Taj Trapezium Zone (TTZ) Chairman and the Secretary of the Ministry of Environment, Forest and Climate Change, are responsible for the maintenance and preservation of Taj Mahal: Supreme Court (reports ANI)
01:47 pm: I will also try to go to Assam, my MPs are already going. Let's see if they are restricted or not: West Bengal CM Mamata Banerjee on NRC Assam​ (reports ANI)
01:44 pm: Two-storey building collapses in Madhya Pradesh's Vidisha. Three people rescued, operations underway (reports ANI)
01:04 pm: Body of an infant found in washroom of Delhi's Ram Manohar Lohia hospital, investigations begin (reports ANI)
12:36 pm: Supreme Court dismisses the appeal filed by Dayanidhi Maran in the BSNL illegal telephone exchange case. He had appealed before the Supreme Court against the Madras High Court order setting aside his discharge from the case (reports ANI)
12:34 pm: Punjab Chief Minister Captain Amarinder Singh hands over the probe into 2015 Kotkapura and Behbal Kalan firing that followed the Bargari Guru Granth Sahib sacrilege, to CBI (reports ANI)
12:28 pm: After reports of Mehul Choksi's likely presence in Antigua, India asks A&B Govt to prevent his movement by land, air or sea there: Reports
12:25 pm: Indian High Commissioner is meeting relevant authorities in Antigua and Barbuda Government today on Mehul Choksi issue, had alerted the A&B Government in writing and verbally, to confirm his presence in their territory and detain him and prevent his movement by land, air or sea: Sources (reports ANI)
12:21 pm: Sadhvi Pragya and Sameer Kulkarni's discharge application pleas in the 2008 Malegaon blast case have been admitted by Bombay High Court. Matter to be heard on August 13 (reports ANI)
12:16 pm: Rail traffic on old Yamuna bridge restored as water level of Yamuna is safe enough for passing of trains. Railway engineers are continuously monitoring the site and bridge health: CPRO Northern Railway, Nitin Chowdhary (reports ANI)
12:13 pm: Supreme Court refuses to hear a Public Interest Litigation (PIL) filed by BJP leader Ashwini Upadhyay against paid news. Court said 'you please go to the appropriate forum for this.' (reports ANI)
11:31 am: Rajya Sabha adjourned till 12:00 noon following uproar by TMC MPs over the National Register of Citizens​ (reports ANI)
11:15 am: Even someone whose name is not in the final list can approach the foreigners tribunal. No coercive action will be taken against anyone, hence there is no need for anyone to panic: Home Minister Rajnath Singh (reports ANI)
11:14 am: Some people are unnecessarily trying to create an atmosphere of fear. This is a completely impartial report. No misinformation should be spread.This is a draft and not the final list: Home Minister Rajnath Singh on NRC Assam (reports ANI)
10:45 am: TMC MP Sougata Roy gives adjournment motion notice in Lok Sabha over NRC Assam draft released today (reports ANI)
10:43 am: I just met him at Kauvery hospital, he is better and is recovering well: Chief Minister of Tamil Nadu Edappadi K Palaniswami after meeting M Karunanidhi (reports ANI)
10:24 am: Based on this draft, there is no question of any reference to Foreigners Tribunal or any person being taken to the detention centre: Satyendra Garg Joint Secretary (North East) (reports ANI)
10:10 am: Delhi Court issues summons to RJD leader Lalu Prasad Yadav, son Tejashwi Yadav, wife Rabri Devi and others as accused in alleged irregularities in granting operational contracts of two IRCTC hotels to a private firm (reports ANI)
10:08 am: Out of 3.29 crore people, 2.89 crore have been found eligible to be included. This is just a draft, and not the final list. The people who are not included can make claims and objections: State NRC Coordinator (reports ANI) 
10:07 am: National Register of Citizens final draft released in Assam. 2,89,83,677 people have been found to be eligible (reports ANI)
09:19 am: Sensex rises above 37,000-mark, up 100 points in opening trade; Nifty at 11303.60
09:15 am: More than 500 hikers stranded on mountain after Indonesia quake (reports AFP)
08:36 am: 27 passenger trains have been cancelled and 7 trains have been diverted due to closure of Yamuna bridge (reports ANI)
08:28 am: Old Yamuna bridge 'Loha Pul' temporary closed for rail traffic as water level reaches 205.53 mark: Indian Railways (reports ANI)
08:01 am: Indian American Seema Nanda becomes CEO of Democratic party (reports PTI)
06:49 am: Haryana CM Manohar Lal Khattar conducted aerial survey of Hathnikund barrage on Sunday after Yamuna inundates villages of the state ​(reports ANI)
06:13 am: US President Donald Trump threatens US government shutdown over border wall (reports Reuters)
06:11 am: Northern California wildfire destroys more than 500 buildings, two firefighters killed while battling the blaze (reports The Associated Press)
06:07 am: Security forces across Assam on high alert with the final draft of the National Register of Citizens set to be published (reports ANI)
06:03 am: Islamic State claims attack on Afghan midwife center (reports Reuters)