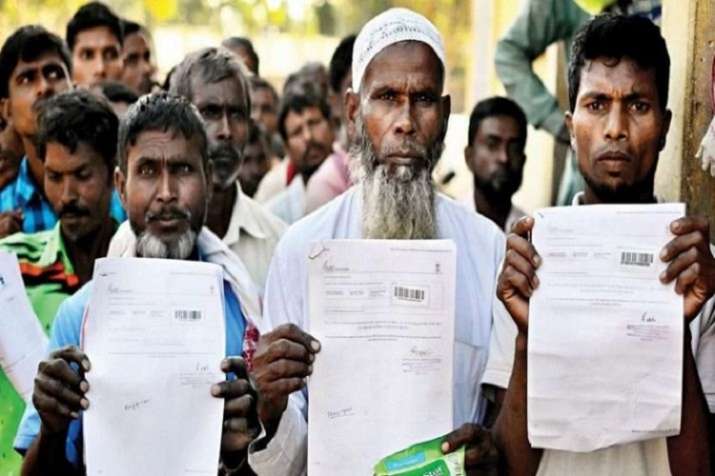 Assam released the final draft of National Register of Citizens (NRC) on Monday declaring over 40 lakh citizens 'outsiders'. Among total applicants of 3 crore 29 lakh 91 thousand and 384, the final draft NRC has included 2 crore 89 lakh 83 thousand 677 people as 'eligible'.
"Out of 3.29 crore people, 2.89 crore have been found eligible to be included. This is just a draft, and not the final list.The people who are not included can make claims and objections. I must emphasise that this is a draft, not the final one," said Assam Registrar General Sailesh while releasing the final NRC draft in Guwahati.
Dispelling rumours surrounding the NRC, Union Home Minister Rajnath Singh warned against misinformation being spread to create an atmosphere of fear and said that there was no need to panic.
Two crore eighty nine lakhs, eighty three thousand six hundred and seventy seven people have been found eligible to be included in the National Register of Citizens: State NRC Coordinator #NRCAssam pic.twitter.com/eAseDjSmZm

— ANI (@ANI) July 30, 2018
"Some people are unnecessarily trying to create an atmosphere of fear. This is a completely impartial report. No misinformation should be spread.This is a draft and not the final list," Rajnath Singh said.
"Even someone whose name is not in the final list can approach the foreigners tribunal. No coercive action will be taken against anyone, hence there is no need for anyone to panic," Rajnath added. 
Joint Secretary, North-East, Satyendra Garg told the media no one will be forced to go into detention centres based on the final draft NRC.
"Union home minister has made it clear that based on this draft, no one will be taken to detention centres and no one will be referred to Foreigners' Tribunal. We are committed to maintaining law and order. We are confident law and order will be maintained at any cost. If anybody does any mischief, he will be sternly dealt with sternly," he added.
The NRC is being updated under the Supreme Court supervision with March 24, 1971 as the cut-off date for genuine Indian citizens in Assam.
The first draft of the ongoing NRC process was released at the midnight of December 31, 2017. It comprised 1.9 crore names out of the total application of 3.29 crore people in Assam. 
Meanwhile, security has been beefed up across Assam to prevent any law and order situation following the publication of the draft, with deputy commissioners and SPs being directed to maintain a strict vigil.
Prohibitory order under Section 144 of CrPC has been imposed in seven districts - Barpeta, Darrang, Dima Hasao, Sonitpur, Karimganj, Golaghat and Dhubri.
WATCH: Assam releases final draft NRC, 40 lakh people declared 'outsiders'; R
(With inputs from agencies)