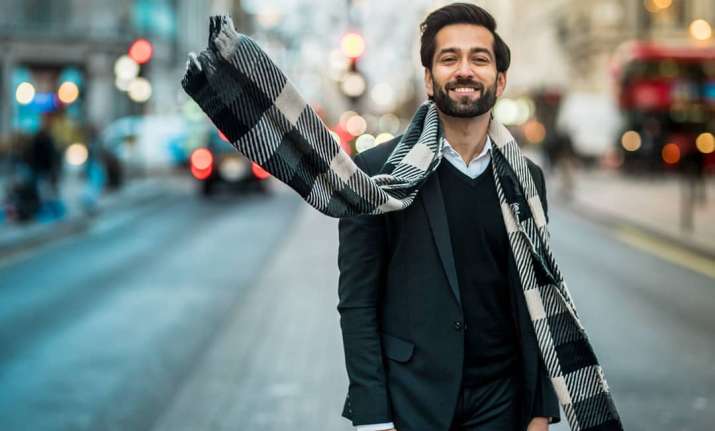 The witty and cool-minded actor Nakuul Mehta turns 35 today. We've grown fond of him since we started seeing him as a rich heartthrob in Star Plus's Ishqbaaz. He enjoys a huge fan following on social media and we don't even wonder why. Some even call him a doppelganger of Bollywood actor Hrithik Roshan. But Shivaay aka Nakuul Mehta got more to his personality than just good looks. His wit and spot-on sense of humour has landed him up in headlines umpteen times. Remember when he took a jibe at a news publication relating him to actress Anushka Sharma? Yeah, that's how he handle fake news going around about him on social media. That's Nakuul Mehta for you!
On his 35th birthday, let's enjoy some of his best Instagram pictures while reading some unknown facts about him.
Nakuul Mehta definitely has some good looks to die for. Even those who aren't ardent fans of  Indian television find him sexy. In fact, the handsome actor found a spot for himself at the 35th place in the Sexiest Asian Men list.
Do you know why Nakuul Mehta manages to look so regal all the time? Blame his genetics for that. Actually Nakuul descends from the warrior Prithviraj Chauhan's lineage and belongs to the Udaipur Royal family.
Nakuul Mehta has changed his schools a total of 10 times. His father was a Navy commander which made him change places often.
Nakuul Mehta made his debut on screen in a commercial with none other than superstar Shah Rukh Khan. He then went ahead shooting an ad film with Salman Khan as well.
He shot to fame with his role as Aditya in Pyaar Ka Dard Hai. But the talented actor has made his acting debut with a film Haal-E-Dil, which features Adhyayan Suman as well.
Nakuul Mehta is a trained dancer in many dance forms including Salsa, Hip Hop and Jazz. No wonder why we can't keep our eyes off him when he dances in his serial Ishqbaaz.
He learnt a special dance form Bachata for his wife and then girlfriend Jankee to surprise her on Valentine's Day. This makes him a perfect boyfriend and a perfect husband as well.
If you think Nakuul Mehta is an angry young man as he's depicted in his TV show Ishqbaaz, then you're sadly mistaken. He's a happy-go-lucky man as soon as the director says 'cut'.
He is a big time foodie and enjoys food more than everybody else. He also revealed that he performs well when his tummy is full of sumptuous food.
Nakuul Mehta is pretty active on social media. And not only has this, his witty replies make everyone stop for a while and read what he's saying. Here are few examples.
Happy Birthday Nakuul, stay awesome forever!