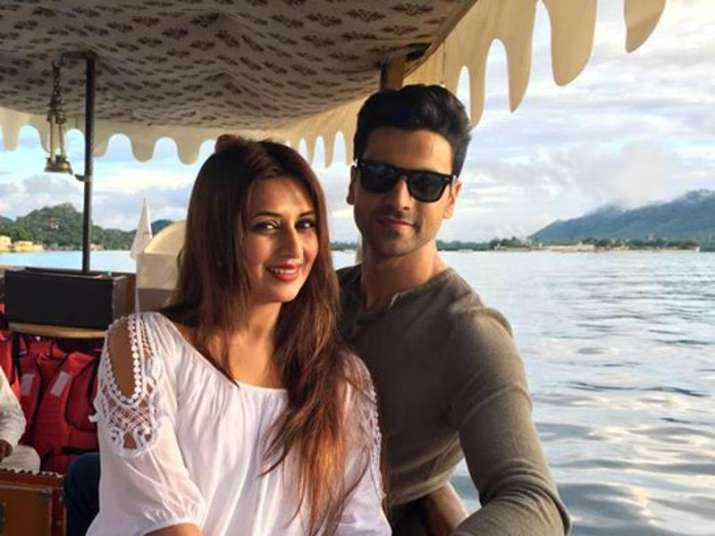 It's been one year to the eternal love story of TV actress Divyanka Tripathi and her husband Vivek Dahiya. Yesterday, we talked about how the duo met on the sets of Yeh Hai Mohabbatein and how they gradually fell in love. Divyanka Tripathi was going through a rough patch in her life after her break from long-time boyfriend Sharad Malhotra in 2015. It was on the sets of YHM, that the duo met and started hanging out together. Meeting after meetings, and they eventually fell for each other. The adorable couple tied the knot on 8th July, 2016 in a lavish affair in Bhopal. Currently the lovebirds are spending some quality time with each other in Europe and last night they shared a glimpse of what they holidays seems like. 
Also Read: Divek Anniversary Special: Divyanka Tripathi and Vivek Dahiya's love story restores our faith in 'Happy Endings'
Have a look. 
Divyanka Tripathi went live on Facebook from Sicily, where she showed the beautiful landscape of the place where they're staying at. The gorgeous actress was sporting a baby pink tee with a light blue denim dungaree with a pair of shades. She also revealed that mostly people don't prefer Sicily for their honeymoon, but they chose the place as it was different. Vivek goes on narrating how they changed THREE flights to get to the place, which made the couple a bit inactive on social media for some time. 
Vivek and Divyanka even mentions their fans and how they helped them bring together and reach such a pedestal in life. They thanks their fans and tell how they saw the couple grow into this relationship. Divyanka reveals her food plans being a great foodie. 
Also Read: WATCH: Divyanka Tripathi shares how Mumbai rains spoiled her 'Vidaayi' in this throwback video
The couple also shared some photographs on their Instagram account. Have a look. 
Beautiful Mrs. Dahiya posed with a lipstick in her hand for the ongoing The Lipstick Rebellion. She's standing with a lipstick posing as a middle finger with emerald sea in the backdrop. 
Vivek on the other hand was sporting a summer cool blue printed shirt with a pair of jean. He was looking as travel-friendly as he could with his shades on. 
Divyanka Tripathi and Vivek Dahiya tied the knot last year on July 8th in a grand ceremony in Bhopal and reception in Chandigarh. The couple met on the sets of Yeh Hai Mohabbatein and decided to get married after a couple of meetings. 
For more entertainment stories, click here