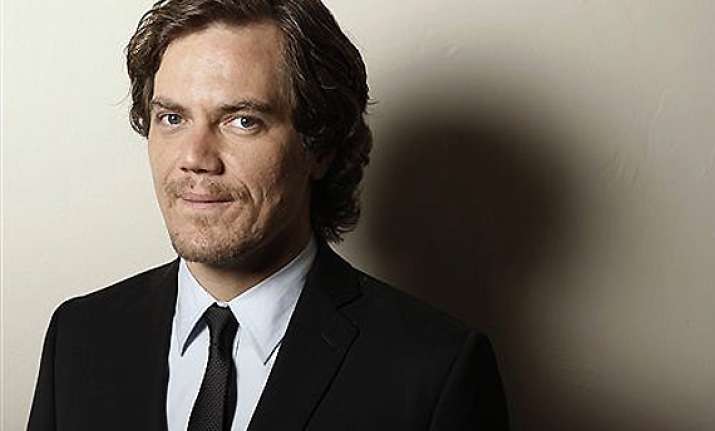 London, Nov 24: Michael Shannon's new movie "Take Shelter" wowed critics while it toured the festival circuit this year.

Written and directed by Jeff Nichols, the drama sees Shannon in the role of Curtis, a loving father who is plagued by a series of apocalyptic dreams about an encroaching storm.

He keeps the visions to himself but becomes obsessed with building a storm shelter to protect his wife Samantha (played by Jessica Chastain) and deaf six-year-old daughter Hannah (Tova Stewart).

"Well Curtis is really on a journey of self discovery," explained Shannon.

"He wakes up one morning and realizes that there's something inside of him that he didn't know was there and really the challenge was taking each step of the journey, being as specific as possible with each step of the journey."

Curtis' behavior becomes increasingly erratic in the eyes of his family and friends and puts an enormous strain on his marriage.

He fears that his dreams signal an impending disaster, whether caused by a storm or his own madness, and he finally decides to confide in Samantha.

Shannon feels that there is a real spiritual element to the story.

"I think what it ultimately winds up exploring is if you don't feel like there's someone running the show, you know, because Curtis doesn't believe in God, then nature can be very kind of an arbitrary, threatening thing," says the actor.

"It doesn't have any ill will, it doesn't wish you any harm, but it does what it does and we have no control over it so how do you accept that and still enjoy your life without being frightened, you know."

Shannon enjoyed a very close working relationship with Chastain and their on-screen daughter Stewart during filming, with them almost functioning like a real family.

"There were no trailers or anything, we just all hung out in the house together so we were playing games or drawing pictures with Tova," he explains.

"We always were eating together and it was kind of like we were living this family life in our house and every once in a while we'd go and shoot a scene, so I think it was very helpful."

"Take Shelter" is releasing on 25 November in U.K.