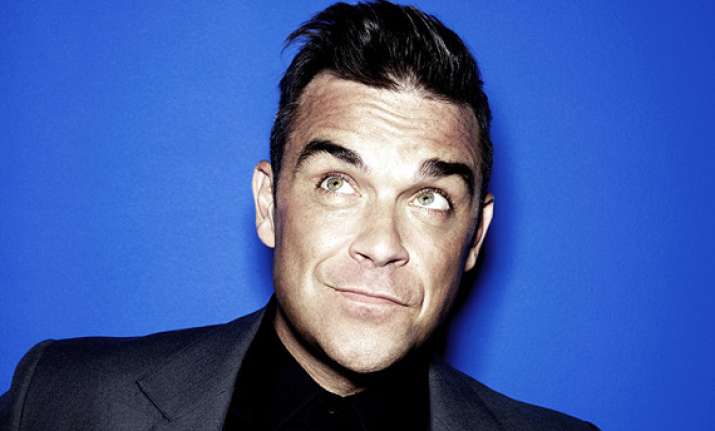 London, July 9: Singer-songwriter Robbie Williams reveals he takes as long as five hours to get ready for a show as he prepares himself both mentally and physically before he steps on the stage.
The "Candy" hitmaker, who is currently on his "Take the Crown Stadium Tour", also feels he's "not that beautiful". That is why he takes a lot of time preparing himself before performing.
"I have a massage, that's an hour and a half. Then I have a shower, shave, makeup. In the flesh I'm not that beautiful, so we need make-up," femalefirst.co.uk quoted Williams as saying.
"Then I'll have my hair done, then stretching, it's a five- hour thing," he said.