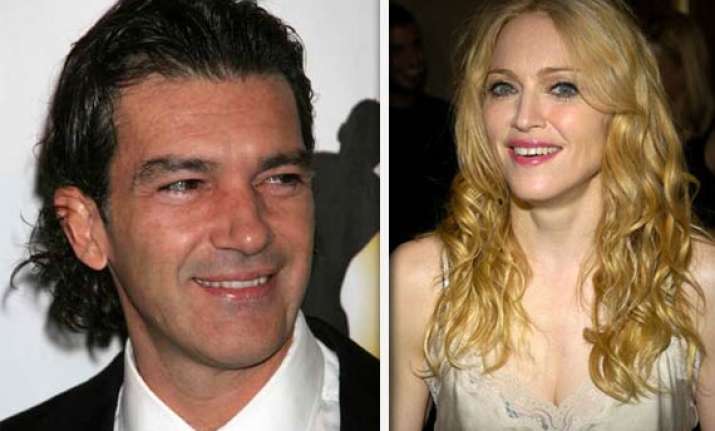 Los Angeles, Aug 12: Hollywood actor Antonio Banderas was terrified after knowing that pop singer Madonna likes him as he believes that she is too "powerful" to have an affair.

The Material Girl flaunted her crush on Antonio in her outrageous documentary In Bed With Madonna, which saw her flirting with a shy Antonio at a party in Spain.

However, the actor admits he gets nervous in Madonna's presence because he couldn't speak English. "I couldn't speak English at the time. She said a lot of things... I couldn't understand. She was very famous already, and we were just local people," Contactmusic.com quoted the 50-year-old as saying.

"It was kind of flattering when somebody said, 'She likes you, a lot.' I said, 'Oh, really? I've no idea what I should do about this, because she was a very powerful woman. I didn't want to be Madonna's boy," he added.