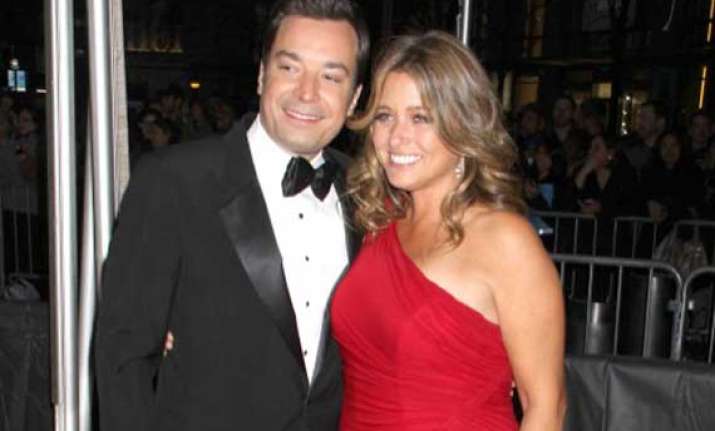 Los Angeles, July 25: Actor-singer Jimmy Fallon and wife Nancy Juvonen have named their newborn daughter Winnie Rose.
Winnie Rose came into this world Tuesday.
On his talk show "Late Night with Jimmy Fallon", the 38-year-old revealed his baby girl's name and confessed of being emotionally drained, reports femalefirst.co.uk.
"It's been a crazy couple days, well actually, just one day... It feels like I've had a four-day conference. It's very taxing on the fathers. I don't know how it is for the mothers, but very taxing," Fallon said on his show Wednesday.
"I'm emotionally drained. I'm a father of a beautiful baby girl. She's so cute. Her name is Winnie Rose Fallon and she's so cute. She's 5lb 9oz," he added.
Fallon married Juvonen in 2007.