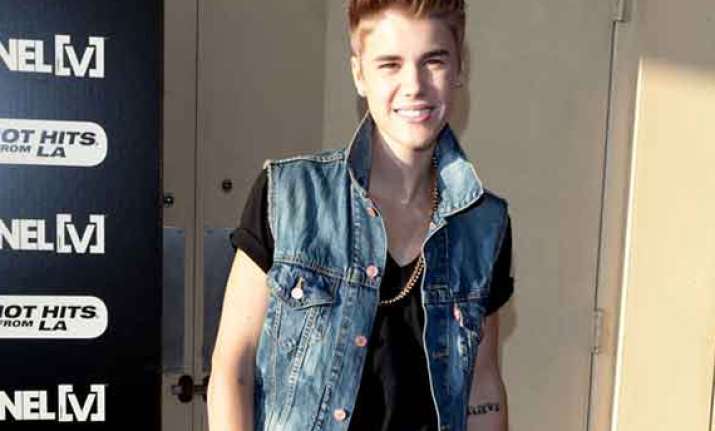 Los Angeles, May 24: Pop star Justin Bieber distrusts people so much that he reportedly wants guests to sign a confidentiality agreement before attending his parties.
Apparently the guests at his parties will be sued for $5 million if they talk about it in public or on social-networking sites.
"Now I just don't trust anybody. Literally, my phone never rings. I only have, like, four people that I keep in contact with. I don't need a bunch of friends to make me happy. I just need the people close to me that I love, that's all," contactmusic.com quoted Bieber as saying.
According to the sources, guests at parties are required to sign a confidentiality agreement before entering the house, promising not to reveal details of Bieber's physical health, philosophical, spiritual or other views or characteristics.
This also includes a ban on tweeting, blogging or other forms of social media.
The news came after Bieber's close friend posted a photo of the singer appearing to smoke marijuana on Instagram and it seems the pop star is struggling to get over the abuse of trust, isolating himself from pals as a result.