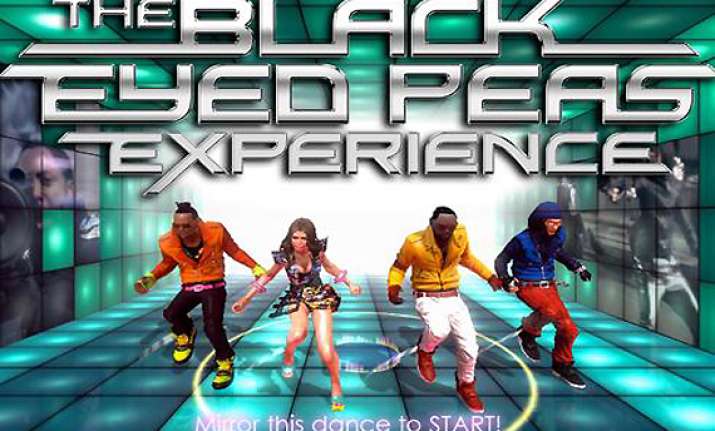 Los Angeles, Nov 23: The Black Eyed Peas want you to dance with them. The group's music and motion-captured dance moves are featured in a new game for the Xbox 360 Kinect and Nintendo Wii called "The Black Eyed Peas Experience."

It's a follow-up to "The Michael Jackson Experience," a similar title released last holiday season that sold over 3 million copies.

The Los Angeles-based group say they gave input to developers of the game. Their choreographer helped with the dance routines and the costumes in the game are based on past Peas stage costumes.

Fergie says she had been a big video gamer when she was young and was amazed that she now appears in a game as herself.

"I love it. I mean, it's such a dream come true to have your own avatar in a video game, let alone have it wear your costumes and look like you and do your moves," says Fergie. "It's really crazy. Just remembering playing video games as a little girl, 'Commodore 64,' playing 'ZORK,' playing 'Zelda,' 'Super Mario Bros,' 'Atari,' 'Pac-Man,' 'Frogger,' all of that. And to actually think that kids are actually going to see us as these video game characters, is, is cool. It's trippy at the same time. And my legs are a little longer, I would say. They gave me a few inches, so that's nice. Hey, it's fantasy."

The group, which is set to go on hiatus after a concert this week in Miami, considers the game a bit of a trip down memory lane.

"A lot of our costumes are from 'The END' and 'The Beginning' tours, which was overseen by B. Akerlund, a lot of our costumes. And a lot of the other ones ... from 'Monkey Business,' 'Elephunk,' the costumes are really reminiscent of that time period and of those albums. So it kind of takes you back a little bit from when I joined the band, when I joined the Peas, to now, to that evolution. It's nostalgic for us. It's like a photo album."

"The Black Eyed Peas Experience" is now available.