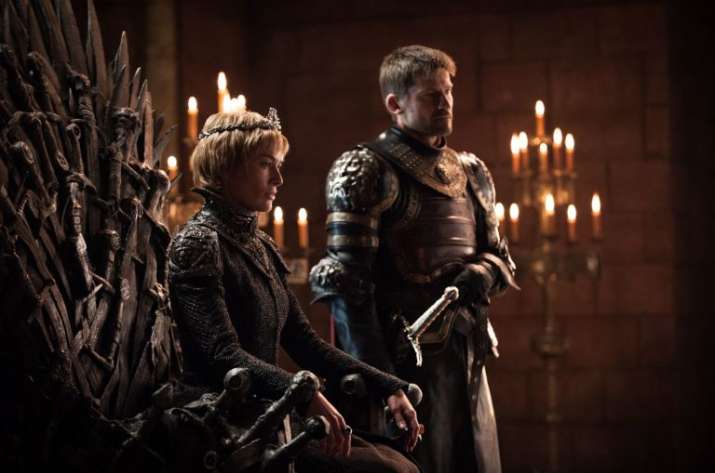 After the script of Game of Thrones' fourth episode was leaked, similar thing happened with the fifth episode that is going to be aired on August 13. Hackers not only leaked the script of episode 5 but also demanded ransom from HBO. According to a report, leaked material consists of many confidential details of the US-based television network including employment agreements, top executive's emails etc. This news came as a big shock to all viewers.
The hackers reportedly said that they have sent an ultimatum to HBO President and CEO Richard Plepler and demanded "six month salary in bitcoin" -- which is nearly $6 million -- as ransom for the stolen data, which they will otherwise continue to leak.
In an internal email to the staff, Plepler claimed last week: "Many people have expressed particular concern about our e-mail system. At this time, we do not believe that our e-mail system as a whole has been compromised, but the forensic review is ongoing."
Plepler's email was apparently meant to calm the nerves of the network's staff, and address what he called "an enormous amount of speculation in the media".
"Our demand is clear and Non-Negotiable: We want XXXX dollars to stop leaking your Data. HBO spends $12 million for Market Research and $5 million for 'GOT7' advertisements. So, consider us another budget for your advertisements!" the hackers' letter sent to HBO read.
"Leakage will be your worst nightmare. So, make a wise decision!", the letter added.
The latest leak includes another half-gigabyte of the total 1.5TB of digital material that hackers stole from HBO.
"This round includes scripts for the first four episodes of the current Game of Thrones season, as well as the script of the yet-to-air fifth episode, all watermarked with the hackers' motto, 'HBO is Falling'," the report said.
The letter ends with an image of the "Night King" villain from GoT with his arms raised -- the word "standing" in one hand and "falling" in the other.
The note, written by "Mr. Smith" has given HBO three days from when the letter was sent to transfer the money.
Hackers also claimed that they are "white hats" and not criminals.
"It's a game for us. Money isn't our main purpose. We don't want to endanger HBO's situation nor cause it to lose its reputation. We want to be your partner in a tiny part of HBO's huge income," the hackers were quoted as saying.
Meanwhile, HBO spokesperson Jeff Cusson said that the company had been expecting more data to emerge from its breach and the company's "forensic review is ongoing."
In an unrelated incident, an unreleased Episode 4 of GoT Season 7 was leaked online from Star India on August 4, two days before it was to be aired.
"We take this breach very seriously and have immediately initiated forensic investigations at our and the technology partner's end to swiftly determine the cause. This is a grave issue and we are taking appropriate legal remedial action," a Star India spokesperson had said in a statement.
The seventh season of fantasy drama was started from July 16. 
(With IANS Inputs)
Also read: Game of Thrones 7: Is Nikolaj Coster-Waldau's latest tweet hinting at death of this character?​
For more entertainment updates follow our Facebook page