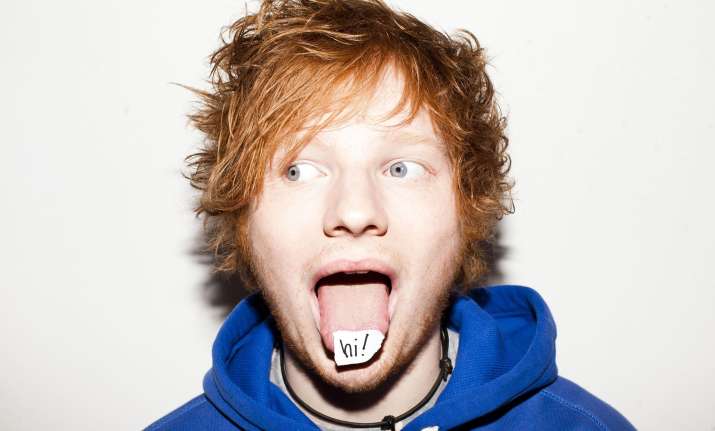 Social media criticism has consumed it's another victim when Ed Sheeran deleted his Twitter account on Monday, July 17. He didn't provide any kind of explanation to his sudden exit from the micro-blogging website, but the speculations are being made that the recent flak he received for his Game of Thrones cameo might be the primary reason behind it. He deleted his Twitter account after he appeared in a guest role on Game of Thrones which led to several Twitterati giving him critical response. 
#EdSheeran 's appearance in #GOT was hilariously unbecoming. Like, you're in the wrong studio bro😂 Westeros aint no country for lover boys

— فِرمينا دازا (@PanaKhanoom) July 17, 2017
I had to do it #GameOfThrones #EdSheeran pic.twitter.com/w9cFezWXIx

— Christopher Cho (@KiChoHS) July 17, 2017
Probably, the English singer might be sick of negative comments and decided to take a break from social media. May be, he earlier planned to quit Twitter but after a day of pondering, he changed his decision. No explanation has been given by the singer, though his Instagram account remained intact even when his Twitter disappeared. 
Also Read: Shape of You singer Ed Sheeran to feature in The Simpsons
On Instagram, he even shared the picture of him with his girlfriend Cherry Seaborn climbing mountains in Peru. Fans were devastated when they found out that their beloved popstar has escaped the Twitter. Here are some of their reactions.
Did I just see #edsheeran on #GameOfThrones pic.twitter.com/oCdfIxTGmp

— siddharth sharma (@sharmasid) July 17, 2017
WHERE DID ED SHEERAN'S TWITTER GO?

— Alex Goldschmidt (@alexandergold) July 17, 2017
But on Tuesday, his account is back with a few million less followers. His followers dropped from 19 million to 15.2 million. His last tweet on Monday was: 
Also Read: Game of Thrones (GoT), Season 7: Where to watch Season 7 of GoT, Episode 1 of Winter is Here Online
Ed Sheeran also informed his fans about his upcoming cameo on The Simpsons. The singer always had a love-hate relationship with social media and his sudden blackout from Twitter anguished the fans. 
This year continues to be equally surreal and amazing. Watch out for this one, me and Lisa have… https://t.co/fNL3aOdkQ4

— Ed Sheeran (@edsheeran) July 17, 2017
Earlier this month, he deleted his Twitter account due to the Twitter trolls. In an interview with The Sun newspaper he said, "I go on it and there's nothing but people saying mean things. Twitter's a platform for that. One comment ruins your day. But that's why I've come off it"  
Although, the next day he retracted his statement and posted on Instagram saying, "I haven't quit anything, I'm just not reading anything, except Harry Potter"
For more entertainment updates follow our Facebook page