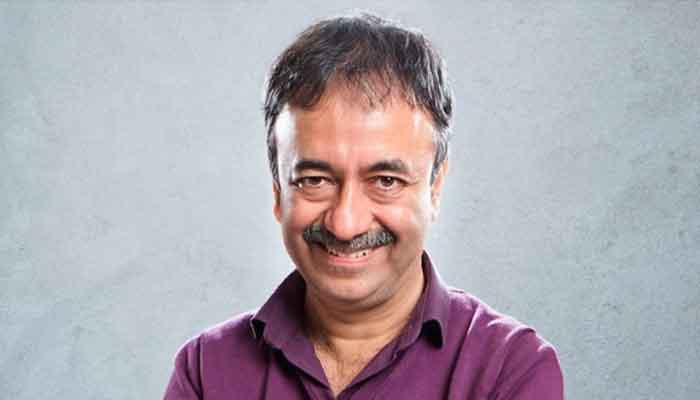 Social media along with Bollywood fans were left shocked when Filmfare announced their nominations for 2019. The list consisted of one name that raised many eyebrows; It was Rajkumar Hirani's name under Best Director category. He has been nominated for Best Director award for his Sanjay Dutt biopic Sanju. Soon, the social media was sent abuzz with reactions from angry netizens that slammed the Filmfare jury for nominating the sexual harassment accused filmmaker for an award. For the uninitiated, Rajkumar Hirani was accused of sexual harassment by Sanju's female crew member. After the controversy, his name was dropped from Ek Ladki Ko Dekha Toh Aisa Laga by Vidhu Vinod Chopra.
Twitter is criticising Filmfare body's decision to nominate him for an award.
If Bryan Singer had been nominated for an Oscar, or Harvey bloody Weinstein, @TheAcademy would've been lambasted into oblivion.
But in India, we nominate Rajkumar Hirani for a @filmfare award barely two months after he was accused of sexual harrassment.
Telling.

— Sahir. (@sahiravik) March 14, 2019
Filmfare nominated Rajkumar Hirani for best director?!!?!??! TELL ME AGAIN HOW MEN'S CAREERS ARE RUINED BECAUSE OF METOO ACCUSATIONS???

— Gayathri (@gayathri_ay) March 14, 2019
#metoo means shit in India. @RajkumarHirani nominated for a #filmfare award., @sonamohapatra

— STONER_DUDE (@Madmax_bohra358) March 13, 2019
So, @filmfare has nominated @RajkumarHirani even when he has sexual harassment allegations against him and @MumbaiFilmFest dropped @anuragkashyap72 's Short film which had no connection with Phantom or Vikas Bahl. Such boot-lickers @jiteshpillaai @raghuvendras

— Anshul Gupta (@gupt_anshu1) March 12, 2019
The netizens believe that Filmfare is doing a disservice to the #MeToo movement by considering him for an award.
Rajkumar Hirani was accused of sexual harassment by a female employee during making of Sanju. However, the filmmaker has denied all the allegations and has maintained his stance on the matter. Amid the controversy, Rajkumar Hirani was also spotted at Akash Ambani and Shloka Mehta's wedding party. He even crossed paths with his friend Vidhu Vinod Chopra, who dropped Hirani's name from his production venture Ek Ladki Ko Dekha Toh Aisa Laga.
64th Filmfare Awards 2019 Nominations, check out complete list here