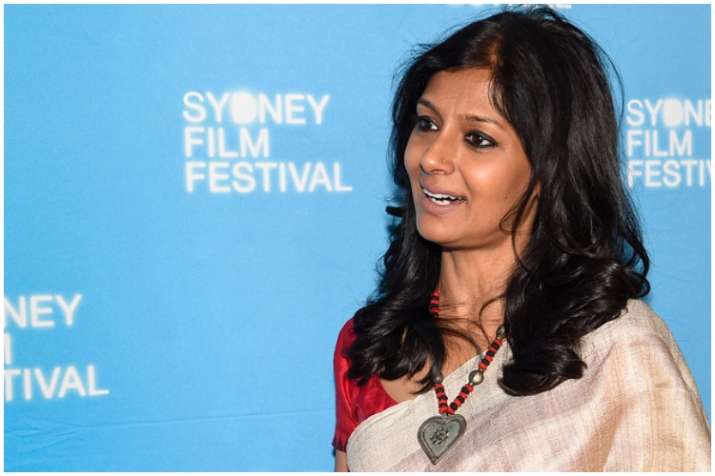 Nandita Das recently made news because of her latest film 'Manto' that was also screened at the Cannes Film Festival. Manto is a film based on stories by the celebrated writer Saadat Hasan Manto. Saadat was always a topic of discussion and interest for the fraternity as well as the media as his writings were expressions of human desire, obscenity and needs. Manto's release was a jackpot for its star cast including Nandita Das and Nawazuddin Siddiqui as it made a release around a time where Manto's work already made rounds at the discussion table.
Actress Nandita Das has now made a comment on the film saying, "The aim of the film is to awaken the Manto in all of us"
"Yeh zaroori hai ki zamaane ke karvaton ke saath, adab bhi karvat badle (It is imperative that as society changes, the arts also evolve)." Manto made this statement in his own defence, in one of his numerous court appearances for obscenity in his literary works. The stories in question were set against the backdrop of the Partition of India which shattered the lives of millions of innocent participants.
In short stories such as "Toba Tek Singh", "Khol Do", "Thanda Gosht", Manto puts forth strong stories with narratives that shake you, all under the backdrop of an India that is still fighting for a peaceful evening amidst partition struggles.
In recent weeks, Nandita's film "Manto" has had a tremendous response at Cannes and at Sydney as it does the film festival circuit before coming to India in September. 
"The reason I did this film was because I wanted to respond to what was happening around us. It's not just freedom of expression: the identity politics being played out currently is dividing us on the basis of race, religion, skin colour, gender and language. Manto's humanism kind of transcends all of that.", says Das.
"That's why he continues to be relevant even after 70 years. In fact, if Manto had been European, there would probably have been many films made on him by now You could also say the aim of the film is to awaken the Manto in all of us, the part that wants to be truthful and courageous and stand up to orthodoxies of all kinds," Nandita said on the sidelines of the Sydney Film Festival.
Nandita's favourite Manto quotes is: "Main us society ki choli kya utaroonga jo pehle se hi nangi hai. Usse kapde pehnana mera kaam nahin. Mera kaam hai ki ek safed chalk se kaali takht pe likhoon taaki uska kaalapan aur bhi numaya ho jaye (How more can I demean a society that is already naked. Its not my job to clothe it. my job is to write on its black skin with a white chalk so that the darkness is more visible)."
Nandita said: "The role of art is to unearth the reality. I'm told myself, that I make films that show India in a bad light. It's not about good or bad for me. If you love your country, you want to show the reality so that something is done about it"
"I'm only reflecting the reality. I think we must celebrate that. But instead, people like me are being attacked - journalists, writers, filmmakers, artists, who are trying to unravel the truth. They are being told forcefully to cover it up, to bury it and to keep it that way", she added.
The idea for the film first evolved in 2012, Manto's centenary year. One of India's most critically acclaimed actors Nawazuddin Siddiqui co-produced the film and also plays the lead character.
(With IANS Inputs)