Follow us on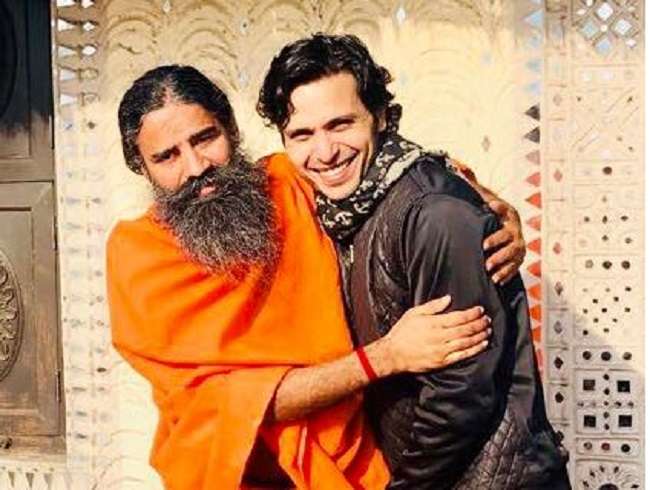 Establishing foothold in showbiz is not a child's play, especially for a small-town actor. Kranti Prakash Jha, who is popularly remembered for his role of Santosh Lal in 2016 hit film M.S. Dhoni: The Untold Story (Remember the guy who taught Sushant, playing Maahi the helicopter shot?) is now all set to take television industry by storm. Indian television is ushering into a new era by revamping its content and Kranti is one of the leading faces. Ajay Devgn has roped him to essay Baba Ramdev in his brand new TV series, Swami Ramdev: Ek Sangharsh that will be aired on Discover Jeet. 
Not only Devgn, even Baba Ramdev was impressed with him. Kranti who has worked in an award-winning Maithili film, Mithila Makhaan and couple of Bhojpuri films went through two to three rounds of audition process. Kranti also met Baba Ramdev in order to get into the skin of the character. However, he couldn't meet Ajay Devgn as he has been shooting for a film in Lucknow. But, Ajay sent him good wishes through the production house. In an exclusive chat with indiatvnews.com, Kranti shared his experiences of working in a biopic and his journey so far
How Kranti bagged the role?
It was a usual process. I went for audition and there were 2-3 rounds which were quite tough. They finally selected me after look test.
Swami Ramdev took my test and was quite impressed
He took my test to know my knowledge about him. Though I didn't performed excellent but I was good enough. He was impressed to see that I can recite Sanskrit shlokas. I have studied Sanskrit till 10th standard in Patna, also I am quite spiritual in real life. I read scriptures and the credit goes to my mom. She is the pillar of my life and her focus was always that we remain attached to our roots. Hence, religious books became a part of my life. At that time, I didn't know that knowing a bit of Sankrit would help me in my career. I also performed couple of asanas before him, however, I couldn't do headstand like him.
I was preparing for Civil Services
When Darbhanga boy Kranti was asked about his journey from a small town boy to a promising fresh face in industry, he said that acting was initially not on his mind. ''Considering the fact that I belong to a small town in Bihar, acting was hardly a career option. We only had three choices- engineering, medical or civil services. In fact, when I took admission in The Hindu, Delhi, I was preparing for civil services. Along with it, I was also active in theatres, nukkad natak, etc. However, my main focus remained UPSC, I gave exam and missed it by 3-4 marks. After exams got over, my friends in Mumbai asked me to visit the city. When I came here, I liked the place. I got positive vibes, I felt like this is where I want to be. I started giving auditions and since then I never looked back.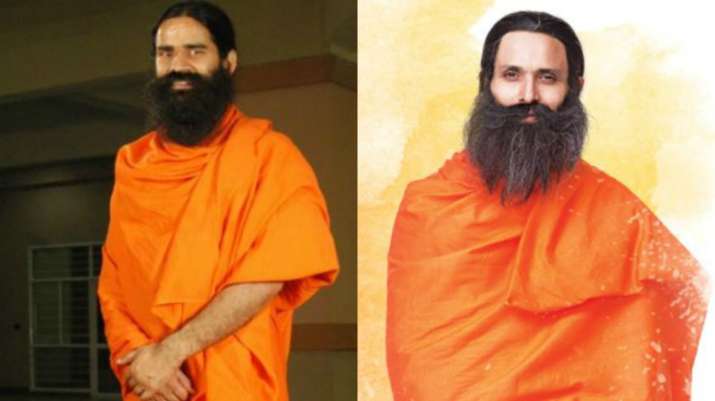 Never sat idle
Everyone goes through hardships while making career in Bollywood. I also struggled a lot. However, I never sat idle. I kept on doing theatres, attending workshops, meeting people. This not only helped me professionally but also I grew as a person.
Was yoga part of his fitness regimen?
Kranti confessed that he never did yoga before meeting Baba Ramdev. However, he does meditation and it is part of his fitness regimen. I learnt meditation from Sadhguru, also I do pranayama regularly. Practising meditation is now helping me in essaying Baba Ramdev's role.
Lead role in biopic on Indian hockey coach Harendra Singh
Yes, not just Baba Ramdev, Kranti is also playing the titular role in the biopic on Indian Hockey coach, Harendra Singh, who brought glory to the game. Recalling his experience about playing the role, Kranti told us, ''It was a completely different and wonderful experience. I met Harendra Singh for 3-4 hours at his residence in Chhapra, Bihar. I was impressed to see his dedication for the game. I have given my 100% and soon the result will be out for everyone to see.'' When asked about his preparations, Kranti had another interesting story to tell us. ''When I was doing schooling in Ranchi, it was mandatory for us to pick up a sport. I chose hockey and see now it is helping me. Learning new activities never goes waste,'' he said
Kranti also told us that he never wanted to do televisions. However, things have changed a bit, hence, now all that matters for him are good roles. Both the biopics will be aired on Discovery Jeet.
For all latest updates, keep checking our Facebook page