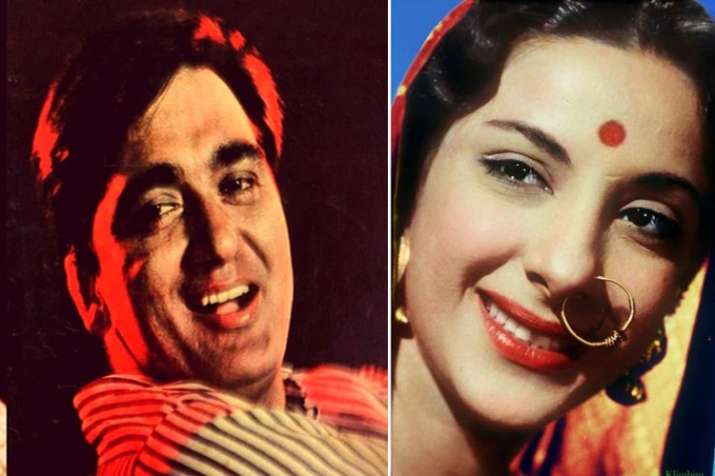 The love tale of one of the Bollywood's iconic couples Sunil Dutt and Nargis is the most romantic and adorable one. It can also turn an inspiration for the young brigade. Sunil met his long-time crush Nargis on the sets of Do Bigha Zamin in 1950. Interestingly, the veteran actress Nargis was at the peak of her career while Sunil was still trying his luck in the Hindi cinema at that time.
Mother India actress Nargis was allegedly in a relationship with Raj Kapoor at that time and she was doing more number of RK Productions' films. Raj Kapoor was already married to Krishna Kapoor, so his alleged relationship with Nargis didn't last long.  
Amid all these, a fire scene on the sets of Mother India went wrong and Nargis was trapped in the ring of fire. And at that time Sunil came to Nargis's rescue. But the actor while rescuing Nargis, himself suffered major burns on his face and chest. After the fire accident, Nargis developed a soft corner for Sunil and was always there to support him. Both Sunil and Nargis developed a bond with each other post this accident. 
Earlier, Nargis in an interview also opened about Sunil and said, ''Sunil's shoulders were always there for me to cry on, and I also knew that his garments will absorb my tears and not scatter them out for people to make fun of me."
Meanwhile, when Sunil was asked about Nargis's relationship with Raj Kapoor, he said, "I never knew there was a romance. The only thing I knew was that she came into my life. I was not concerned about her past. I know these questions arise. But I am concerned about the person who comes in my life; what matters from that day on is how true the person is to me. The past is nothing to me."
Nargis and Sunil, who played mother and son's character in the film Mother India, secretly tied the nuptial knot in 1958 in a secret ceremony. The couple choose not to announce their marriage. After a year, they made an official statement about their marriage and also held a reception. Later, Sunil and Nargis also had three children Namrata, Priya, and Sanjay Dutt.