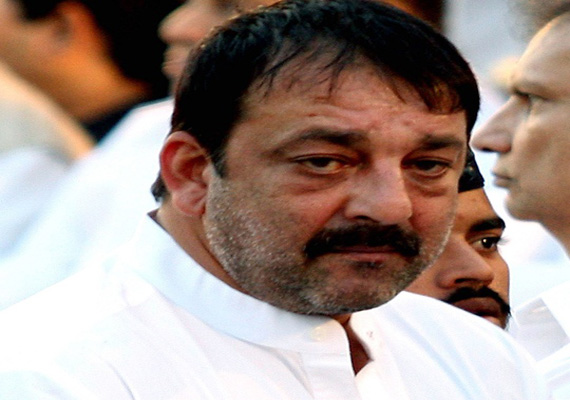 New Delhi, July 24: Bollywood actor Sanjay Dutt's last hope of leaving the jail were dashed Tuesday as the Supreme Court refused to revisit its March 21 verdict upholding his conviction under the Arms Act and the five-year jail sentence.
The actor who surrendered May 16 to serve a three and a half years' jail term, remaining out of his five-year sentence, will now step out of prison around November 2016.
"We have gone through the curative petition and the relevant documents. In our opinion, no case is made out within the parameters indicated in the (earlier) decision of this court...Hence, the curative petition is dismissed," said Chief Justice P. Sathasivam, Justice G.S. Singhvi and Justice B.S. Chauhan.
Sanjay Dutt had pleaded to the court to revisit its March 21 order which upheld his conviction.
The court then offered him partial relief by reducing his sentence from six years, as awarded by the trial court, to five years.
The actor's another plea seeking the review of the March 21 order was dismissed by the court May 10.
The court March 21 gave the actor additional time to surrender to serve the remaining period of his five-year sentence.
A Special Terrorist and Disruptive Activities court which heard the 1993 Mumbai bomb blasts cases acquitted Sanjay Dutt of charges under the stringent anti-terror law but convicted him under the Arms Act for unauthorisedly possessing banned arms and ammunitions.
The TADA court had convicted Dutt Nov 28, 2006, and he was sentenced June 31, 2007.