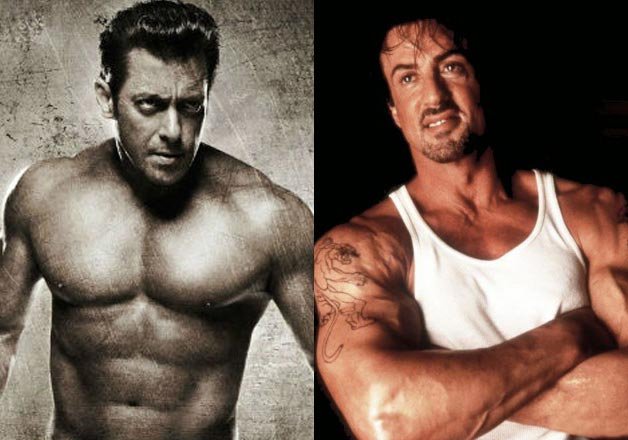 New Delhi: Superstar Salman Khan is gearing up to start shooting for his next movie 'Sultan'. If sources close to Yash Raj Films are to be believed Hollywood star Sylvester Stallone might act in the movie as Salman Khan's wrestling trainer.
A few days back, Salman and Sylvester indulged in a friendly banter on micro blogging site Twitter. When Salman openly expressed how huge a fan he is of the star, Stallone reciprocated the feelings saying he is touched by his gesture.
Not only this, Sylvester tweeted that the duo should do an action movie together. With this statement, he forced all the ardent fans of the stars to weave dreams about them seeing them on screen together.
Seems YRF has paid heed to these demands. According to a source close to the production house of the movie, Sylvester has been approached for a pivotal role and they are waiting for his reply.
Stallone was seen in Akshay Kumar's movie 'Kambhakt Ishq' in a small role. Reports suggested that after his screen timing was reduced, he was pretty upset with it. But, maybe he is giving time to this proposal and wants to think it through.
Well, if he does agree to come on board, 'Sultan' will become the biggest movies Salman would have worked in. Till we let you in on more updates about this, keep your fingers crossed.